This new "Star Trek" fashion line for women is so chic and feminine, it's the final frontier
Beam me up baby! This new Star Trek fashion line for women is both feminine and chic and – let's get real – you'll love it.
Last week, a brand new line of Star Trek-inspired fashion for women was released on ThinkGeek's site as a part of their collaboration with Her Universe and it's out of this galaxy.
There are looks that stay true to the Star Trek universe. There are instantly recognizable designs that will make you feel like you're totally a part of Starfleet and other options that are a little more subtle (and therefore totally appropriate for the office or going out on a date). Basically, this collection is a win-win and you should probably get your credit card out now.
"It's been a dream to collaborate with ThinkGeek on this collection. A fashion collection like this has never been done before for Star Trek, and after 50 years we're honored to celebrate this iconic franchise in this way," founder of Her Universe, Ashley Eckstein said in a statement via Space.com.
The looks include the Star Trek Ships Mae dress, which is a quirky dress adorned with space ship prints everywhere. There's also the the Andie Boxy Tee with navy blazer. And there's even a faux fur coat as an ode to the tribbles — aka those animals that multiplied all the time in that one Star Trek episode!
"I'm beyond excited to bring fans super stylish yet subtle designs that can be worn to work; geeky blazers, blouses, jackets, dresses and skirts for the win!" Eckstein added about the feminine and fun collection.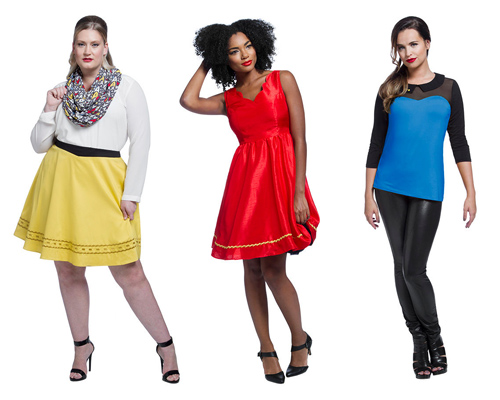 There are a LOT of great looks from the new clothing line, which is meant to celebrate the 50th anniversary of the franchise.