Hooray, "Star Trek Beyond" will feature its first LGBTQ crew member!
Finn and Poe might not be an item yet, and Captain America might not have a boyfriend yet, but big things are happening over at Starfleet Academy. For Star Trek Beyond, USS Enterprise crewman Hikaru Sulu not only has a partner, but they have a daughter together, and omg yes.
"I liked the approach, which was [to] not to make a big thing out it, which is where I hope we are going as a species, to not politicize one's personal orientations," John Cho explained to Australia's Herald Sun, where the cast and crew is currently hanging out on their press tour.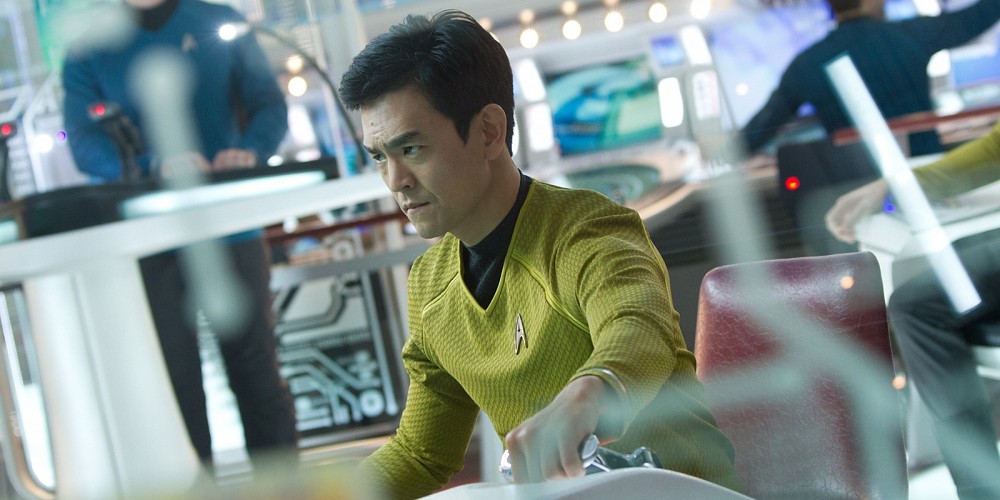 According to the Herald Sun, Sulu is shown as a "loving father," because duh, of course he is. In the Star Trek film, Genesis, our favorite Enterprise Helmsman actually has a daughter, and her name is Demora. It's not clear if Demora is actually the daughter that's going to pop up in Beyond, but maybe. Now just instead of having a mom and a dad, her two loving parents are both dads!
According to Cho, Sulu's sexual orientation has been changed as a homage to George Takei, the OG Sulu from the Star Trek series. While the OG Sulu wasn't gay, Takei is in real life, and has gone on to be one of the most influential and popular people on the planet for everything he's done since taking on the role, especially in the LGBTQ community.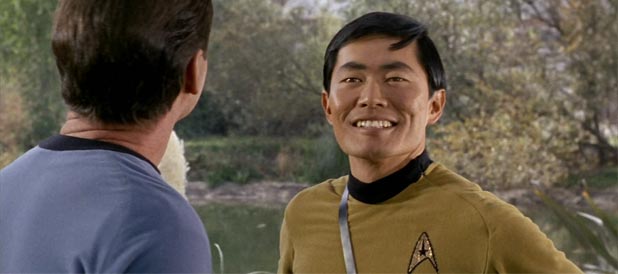 We're big big fans of this, and also the fact that Star Trek is really presenting this in a no-big-deal approach. They're just presenting it as a simple true-to-life fact, which honestly makes us us want to drop everything and join Starfleet Academy. Let's hope our future is awesome and accepting, too.