The entire cast of "Star Trek: Beyond" looked like a galaxy of hotness at the premiere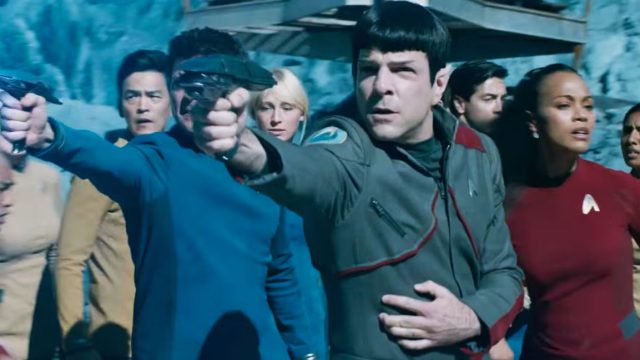 This weekend we'll finally get the third, and latest, installment of the rebooted Star Trek film franchise, Star Trek: Beyond. And lucky for us, this means we also get to feast our eyes on the out-of-this-world cast, who brought their A-game to the red carpet. Unsurprisingly, they all look amazing, and they make us wish we could join them aboard the U.S.S. Enterprise.
Chris Pine (Captain Kirk) looking ready to lead us all on an adventure (and HELL YES we'd follow).
Newcomer to the franchise Sofia Boutella (who plays alien warrior Jaylah) looking like a beautiful witch whose spell we'd gladly be under.
Zachary Quinto (Spock) pulling off this dashing plum suit like nobody's business, which is quite logical.
Idris Elba (who plays the latest villain Krall) looking so perfect it hurts (so good).
Karl Urban ("Bones" McCoy) looking like a dapper character straight out of Mad Men.
John Cho (Sulu) looking like ANOTHER dapper Mad Men character who'd give Don Draper a run for his money.
Lydia Wilson (as another new character, Kalara) stunning in a dark, pleated summer gown.
And finally, Simon Pegg (Scotty) nailing "black tie" like nobody's business.
And here's the entire cast (minus a, sadly, missing Zoe Saldana) and director Justin Lin in all their glory.
BEYOND our wildest dreams.