The early reviews for A Star Is Born are infuriatingly sexist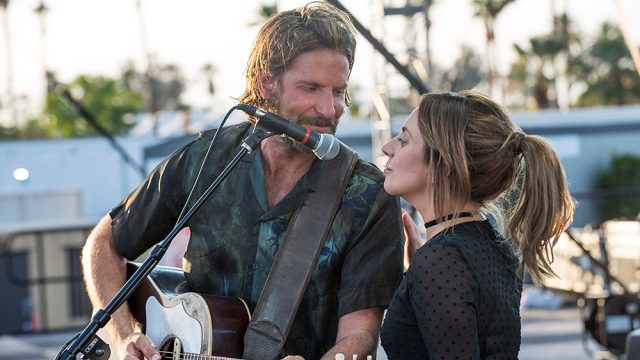 The reviews are in—and critics are reviewing the wrong things. A Star Is Born, starring Lady Gaga and Bradley Cooper, will hit movie theaters on October 5th. Some critics got an early look at the film, and if you read through a number of the early comments, you just may notice the same thing we did: that many critics shared unwarranted, irrelevant, and inherently sexist opinions about Lady Gaga's appearance.
Here's what a few critics had to say about Lady Gaga in A Star Is Born:
Peter Bradshaw of The Guardian managed to insult the singer's appearance and compliment Cooper all in one sentence. "Cooper is arguably prettier than Lady Gaga, but she is the one who commands your attention: that sharp, quizzical, leonine, mesmeric face—an uningratiating face, very different from the wide-eyed openness of Streisand or Garland," he wrote. (He is referring, of course, to Barbra Streisand and Judy Garland, who played the lead roles in the 1976 and 1954 versions of A Star Is Born, respectively.)
Stephanie Zacharek of Time  praised Gaga's "unadorned" appearance, writing, "But what's surprising about Gaga is how charismatic she is without her usual extreme stage makeup, outlandish wigs and inventive costumes. It's such a pleasure to look at her face, unadorned, with that extraordinary, face-defining nose—it's like discovering a new country."
When Cooper and Gaga's characters, Jackson and Ally, first meet, Ally is dressed up for a karaoke performance, and Owen Gleiberman of Variety noted, "But when she emerges from the dressing room minus all the Gaga trappings, we're shocked to see a young woman with softly falling straight brown hair and the sweetest of chiclet-tooth grins."
The critics' obvious obsession with Lady Gaga's looks—while she gives what people are hailing an incredible performance—are tasteless at best, and downright sexist at worst. We can't imagine a male actor receiving anywhere near this much attention for his outward appearance (in fact, Cooper is purposefully aged up for his portrayal of Jackson, and there have been zero comments about it in early reviews).
Critics should be talking about Gaga's performance—not obsessing about her "face-defining" nose or "chiclet-tooth grin." Sadly, this is a stark reminder that the entertainment industry still has a (very) long way to go when it comes to sexist double standards.
Hollywood, please do better.