Stan Lee has already filmed some of his future Marvel cameos, proving he's a superhero, too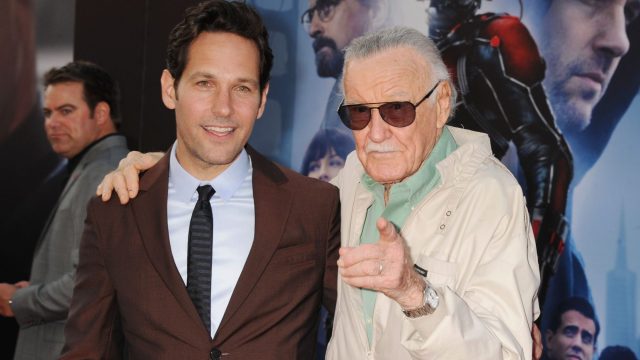 If you're a fan of films based on Marvel Comics, you probably already know that Stan Lee has appeared briefly in nearly all of them, usually with a funny cameo.
Here he is in 2012's The Amazing Spider-Man nearly getting killed by a flying table…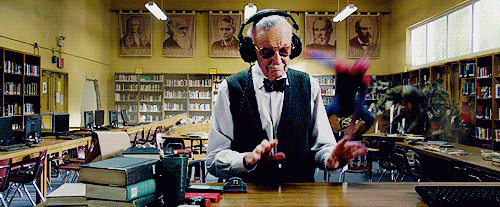 And in Guardians of the Galaxy he was flirting with a younger woman…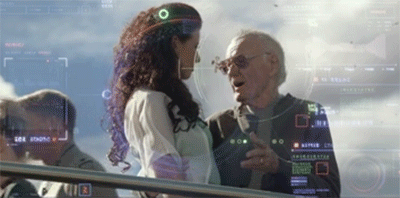 And there's even a second cameo from The Avengers that was cut, but features him trying to give Steve Rogers some dating advice.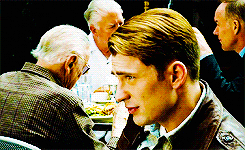 Fans love these cameos — after all, without Stan Lee there would be no Marvel, at least, not as we know it today. However, Stan Lee is also 93 years old. And while he's extremely active for someone his age, it can be difficult to get those cameos for every film (especially with multiple films being released per year).
Luckily, though, Lee's appearances in several new Marvel films are already taken care of, because he filmed a whopping four in one day.
According to CinemaBlend, Marvel Studios President Kevin Feige discussed how those at the studio made it happen, and a lot of it has to do with the insane amount of planning that has gone into making the Marvel Cinematic Universe work.
Said Feige of these recent cameos, "We do not shoot random ones. They're always very specific,... A couple of months ago in Atlanta, he flew down and we shot four in one day, for four various projects. They're all awesome! They're all totally different. And he was unbelievable. He was on fire. He came in, he sat here, he stood there, he stood in this window, and then he went home.
Currently, both Spider-Man: Homecoming and Thor: Ragnarok are filming, so it's a pretty safe bet that two of the four cameos are for those films. However, it's difficult to say whether the others were for The Avengers: Infinity War and its sequel, which are both in pre-production in Atlanta, or whether they're for Doctor Strange and Guardians of the Galaxy Vol. 2, both of which are technically done filming but are still being edited. This is especially true because we don't know when the session with Lee actually happened, just that it was somewhat recent.
Either way, it's impressive that 93-year-old Stan Lee was up to film four cameos in one day, and we can't wait to see how he factors into these upcoming Marvel films!