The best St. Patrick's Day nail art on Instagram to inspire you to level up from green nail polish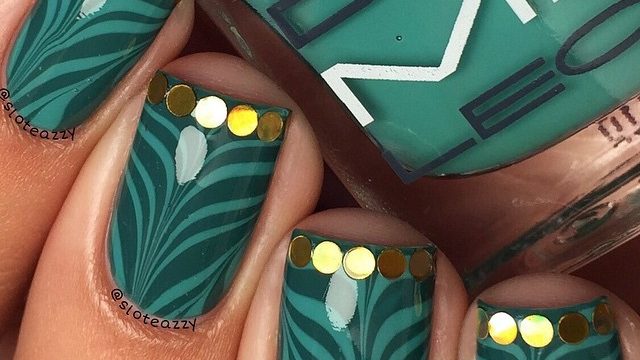 St. Patrick's Day, in general, is not for the faint of heart. Nothing about the holiday says subtlety—not the all-green attire or the Guinness and fried foods, and certainly not the around-the-block lineups to get into dark, tightly packed bars in the middle of the day. That said, if you can handle the crowds and the day-drinking, it is pretty fun. If you do choose to celebrate St. Patrick's Day (or St. Paddy's—not St. Patty's, btw), you might want to start thinking about your look.
With St. Patrick's Day just around the corner on March 17th, we've rounded up some nail art inspiration from—where else—Instagram to get you in the St. Paddy's spirit. Because while green and gold might be a given, there are so many possibilities when it comes to designs.
Below are some of our absolute favorites.
As far as St. Patrick's Day manicures go, this one is actually kind of understated.
How cute is this intricate mani? We're especially obsessed with the pot of gold at the end of the rainbow.
Those four-leaf clovers take some serious skill.
The holographic nails of our dreams.
This green and gold combo features glitter galore—perfect for celebrating.
Stickers, clovers, and ombré—this St. Patrick's Day manicure has it all.
We love this more subtle take on St. Paddy's-inspired nail art.
Adorable details that will bring you luck.