Here's how to get a free Lyft or Uber ride home on St. Patrick's Day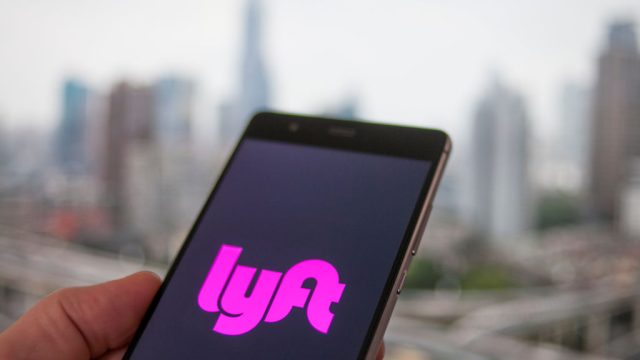 Holidays are interesting. Whereas some holidays are hyper-focused on family and food and thankfulness, others are known for pouring a pint (or two! or three!) and spending time with your friends. St. Patrick's Day is a holiday with a rich history, lots of traditions, and some seriously raucous celebrations. While everyone is drinking green beer and celebrating their Irish heritage, it should be noted that the holiday has the potential to become kind of dangerous. On holidays where people tend to drink in excess, it is very important to have a game plan. Luckily, Lyft and Uber have your back. This St. Patrick's Day, you can score discounted and even free Lyft and Uber rides in select cities.
If you are planning on consuming more whiskey than you usually do, it's good to know how you're getting home. It's best to have a designated driver, but it's not always easy to find one. Fortunately, Lyft and Uber are offering free and discounted rides to those out celebrating St. Paddy's Day. The offers are only valid in certain locations, so if it's not in your area, don't forget to create another game plan for how to get home safely.
Here's how to get a free Lyft on St. Patrick's Day.
In eight different cities in the U.S., you can request a free ride through Lyft by tapping "request Lucky Mode." While you're on your ride, you may also earn some Lyft credit. Win-win! Lucky Mode is being offered in Boston, Chicago, New Jersey (the north end!), Miami, San Diego, San Francisco, Orange County, and Phoenix.
https://www.instagram.com/p/BgZCA1pnSdw
In the D.C. area, you can score a free Lyft up to $15 using a code that is available through SoberRide. In Las Vegas, use code "SPLV" for a ride up to $10 off to and from downtown Vegas. If you're in Denver, the code is "EGGS20" for a 20% off Lyft ride to Keggs and Eggs at Blake Street Tavern. (Delicious.)
Phoenix, Arizona is partnering with the Maricopa County Attorney's Office to reduce drunk driving on the holiday. New users with the code "BELUCKY" will receive $5 off their first four rides. If you already use Lyft in Phoenix, try code "BELUCKY18" to get 20% off a few rides. Portland, your code is "SAFERIDEHOME" for $5 off of a ride thanks to a partnership with Kells Irish Pub and the Portland Bureau of Transportation.
In Buffalo, there is a 50% off discount on two rides to a few of the most popular Irish bars in the area. Use the code "BUFLUCKY18" if you're heading to or from D'Arcy McGee's Irish Pub, Swannie House, Gene McCarthy's, Buffalo Riverworks, and Irishman Pub.
Uber is offering similar deals.
https://www.instagram.com/p/BgbyUwwAJoD
In Indianapolis and Columbus, there are specific Uber codes to use to get a free ride up to the $15 or $10 mark, respectively. For Indianapolis, use code "INDYSTPATS" between 11 a.m. on Saturday, March 17th and 3 a.m. on Sunday, March 18th. In Columbus, the code is "DUBLINSPD18" for up to $10 off. The promo has actually been running since Thursday, March 15th, and will run through 3 p.m. on Sunday, March 18th.
A few other cities are offering discounts, so check your Uber and Lyft apps for the latest. Everyone be safe out there!