Premiere: St. Lucia's dreamy new single 'Love Somebody'
Chances are you've heard St. Lucia's 2013 hit, the shimmering, ever-uplifting "Elevate." If "Elevate" is unfamiliar to you, then perhaps you've heard the sultry, Toto-infused "All Eyes on You." If neither of those is ringing any bells just wait until St. Lucia's new album, Matter, drops later this month. We have a feeling the Brooklyn-based band's newest musical offering is going to be dominating a whole lot of headphones.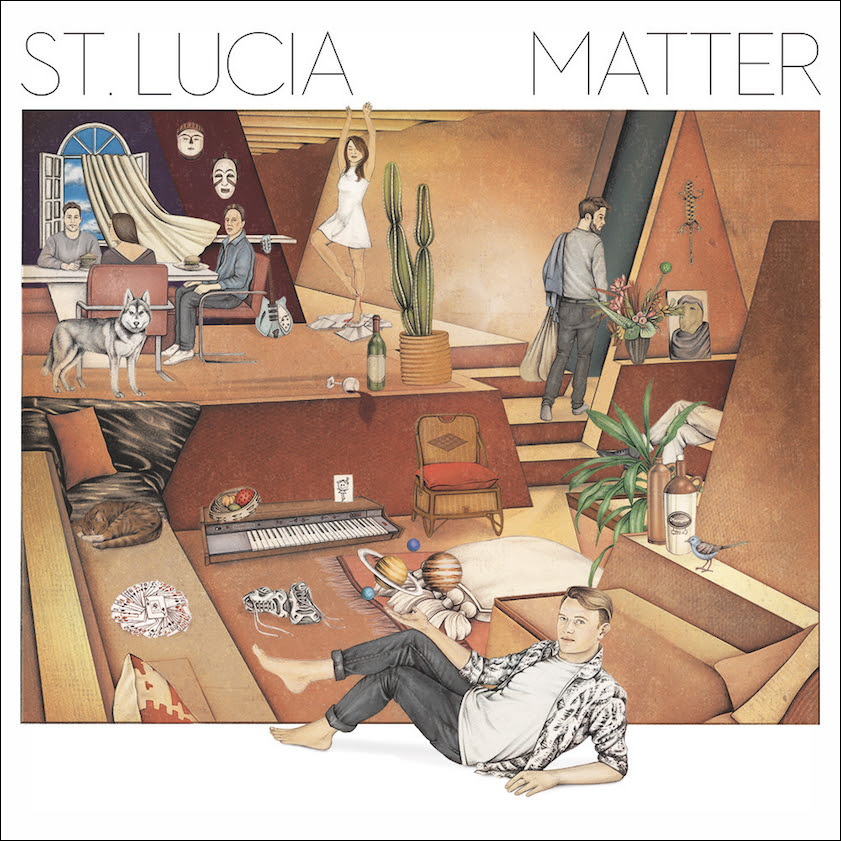 Premiering today (and right here on HelloGiggles), the third single from Matter is "Love Somebody." The song is a gorgeous, electropop, '80s ballad, one which we could totally imagine Andie listening to on cassette in Pretty In Pink.
Compared to Matter's first single, the anthemic, "Dancing on Glass," or the album's second single — the head-banging, sexual "Physical," — the dreamy, ethereal, crescendo filled "Love Somebody" is all about the romance. If Whitney just wanted to "dance with somebody," all St. Lucia wants is to "love somebody," perhaps anybody, and snap along with the beat.
Patti Beranek, who plays keys for the band and is married to frontman Jean-Philip Grobler expanded on "Love Somebody" to HelloGiggles saying" "There is such an old-school soul slow-jam vibe about it. It's sexy and naughty and is really about longing. Maybe it's something secret that you can't tell anyone about. A need to be with somebody, maybe anybody, and feel desired."
She continued, "Let's just call it a booty call song that's also about the romance of the booty call. It celebrates a certain feeling that I love in music, or in life in general: the space in between. The pull, the rub, where ying meets yang. A place where there is uncertainty but excitement. I love how it builds. I feel like you can get lost in it." And get lost in it we do.
Grobler, for his part, compared the entire Matter album to their previous synthpop LP When the Night saying: "If the last album sounded like the tropics, this album is the desert." If the rest of the album is anywhere near as heart-filling as "Love Somebody," then no oasis needed.
Check out the premiere of "Love Somebody" below:
Matter goes on sale January 29th. St. Lucia starts their 2016 tour on January 30th. Tour dates are here.
[Image via ShoreFire]