Why St. George's Day has a special significance to the new royal baby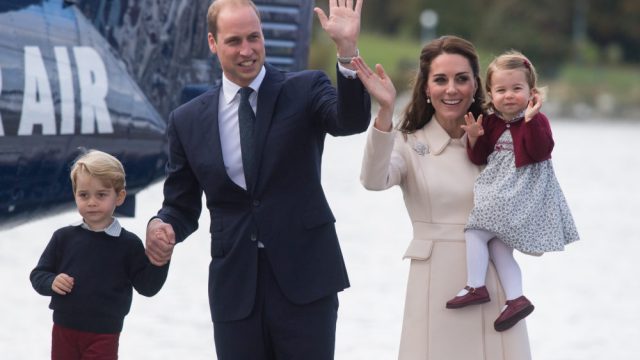 In case you missed it, Kate Middleton gave birth to a new royal baby prince today, April 23rd, and his birthday aptly lands on a patriotic British holiday, St. George's Day. So, um, what's the significance of the day, and who was St. George? Don't worry — we got you.
St. George's Day marks the feast day of St. George, the patron saint of England. St. George was officially named the protector of the royal family during the Middle Ages when he was tortured by the Roman army for refusing to renounce his Christian faith.
England's flag also bears the red St. George's cross, and is featured in the U.K.'s Union Jack flag. St. George's Day is not a bank holiday, and it hasn't been widely celebrated since the 16th century (meaning people don't get off from work…bummer). However, the day has regained popularity in recent years and marks a day to celebrate English history and culture.
Little Prince George, the new baby's older brother, also has a special connection to the patron saint. In 2015, in honor of Prince George's second birthday, the Royal Mint released a commemorative coin featuring the legend of St. George. The coin featured Queen Elizabeth I and a dragon, which is linked to the Golden Legend of St. George slaying a dragon so he could rescue a princess.
The day is also linked to another famous English figure: William Shakespeare. Though the writer's birthday is technically unknown, it's been linked to April 23rd. Records indicate that Shakespeare was baptized on April 26, 1564, and as a result April 23rd is generally acknowledged as his birthday.
Basically, the new royal baby was born in very good company.