"Spy Kids" star Alexa PenaVega's maternity dress is a metallic marvel covered in polka dots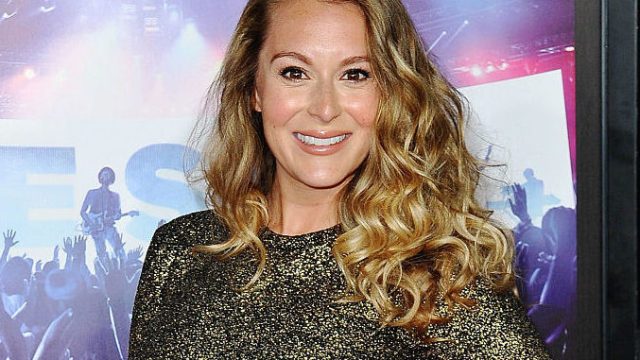 First of all, we need to talk about the fact that Alexa PenaVega is actually an adult. It seems like just yesterday we were going gaga over the super imaginative Spy Kids film with badass Carmen at its center… but actually it was fifteen years ago. Yeah. Spy Kids came out in 2001. We still have the issue where 'ten years ago' means 1990 in our heads, so while it's not surprising to realize that Alexa PenaVega is twenty-eight, married, and pregnant, we're still kind of surprised! And we feel SO old.
One thing that hasn't changed, though, is that Alexa PenaVega is still the COOLEST – and she reminded us of that when she stepped out in this baller polka-dotted metallic dress:
Since we can barely walk in heels on a good day, we're amazed at Alexa PenaVega's matching metallic shoes. And look at that bump! Girl deserves a medal for walking in those with her center of gravity so out of whack.
She also took a minute to let photographers get some TRULY cavity-inducing photos of her with husband Carlos PenaVega, and we love them ALMOST as much as we love her dress.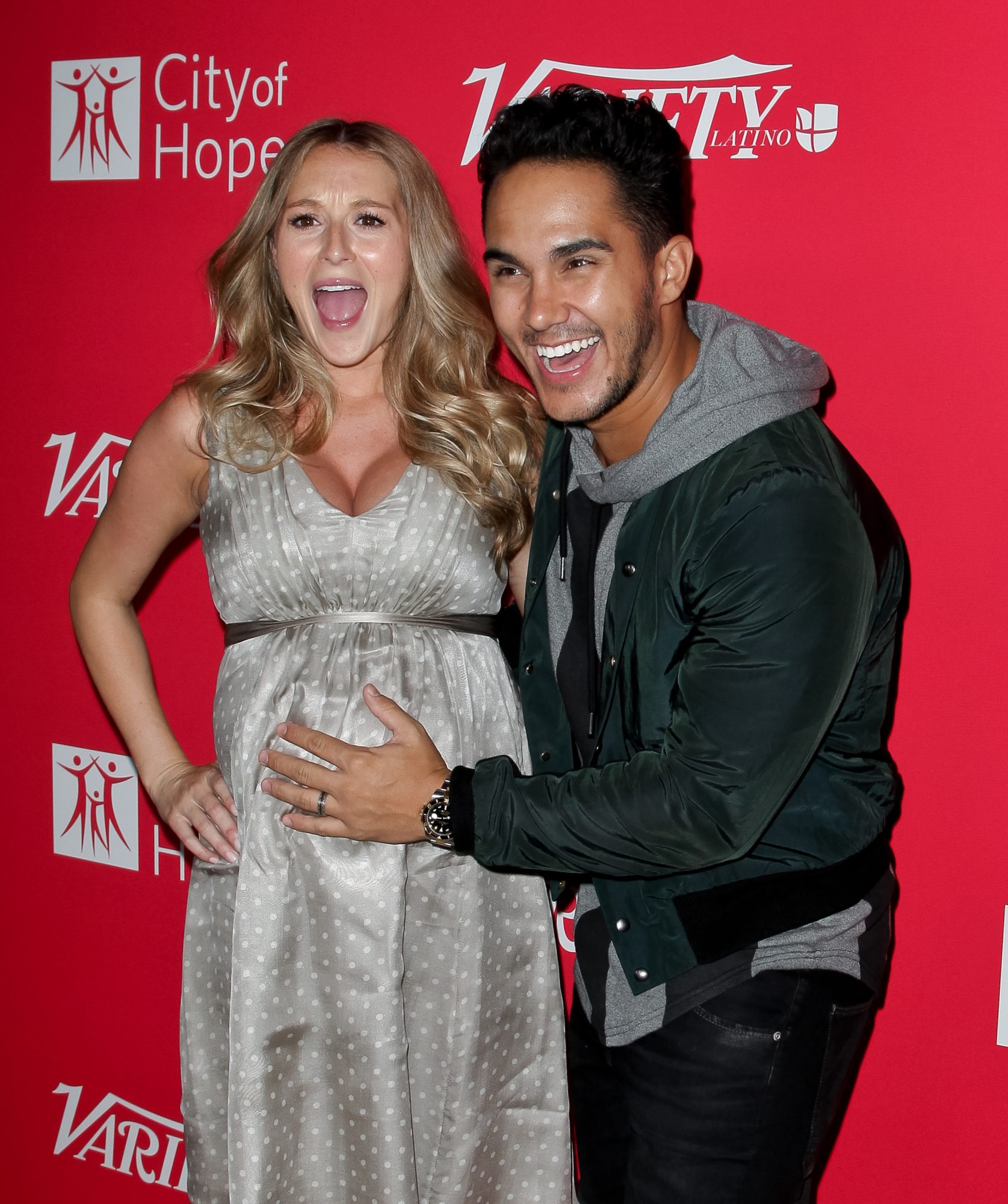 Seriously too cute to stand.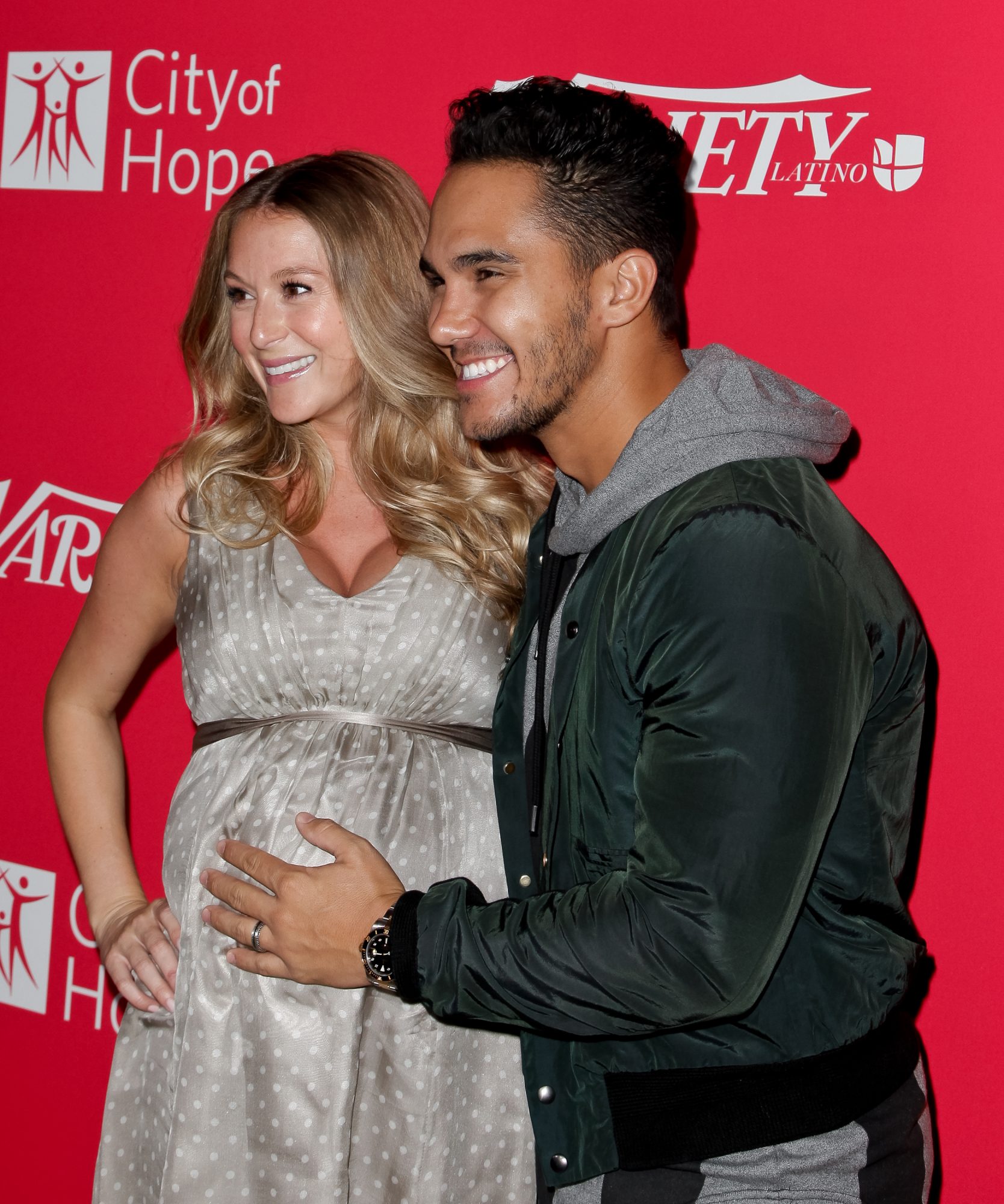 And it obviously goes without saying that Alexa PenaVega looked STUNNING.
Talk about glowing.
Alexa PenaVega wore this stunning shimmery sheath to Variety's 10 Latinos to Watch event, where Variety honored Eva Longoria, Stephanie Sigman, Karla Souza, Luis Gerardo Méndez, Maite Perroni, Lorenza Izzo, Diane Guerrero, Miguel Gómez, Diego Boneta, Raúl Castillo, and Natalie Martinez.
In addition to the above, we'll just be over here honoring Alexa.