Spring Doggo is here to lift your spirits (and make you forget all about your allergies)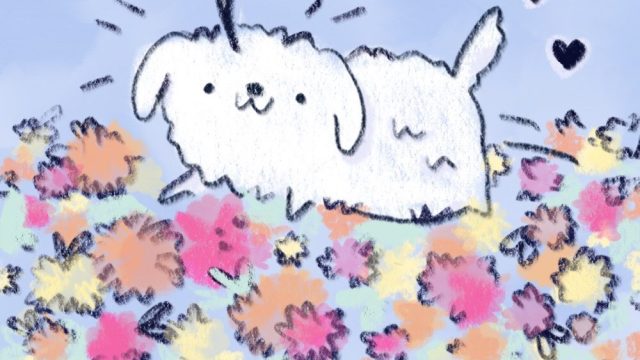 Hello there!!
Light Jacket Day has come and gone, and here we are: April 26th. Things are looking gloomy outside (April showers, blah blah), so for this week's ~A Wednesday Cute~, I thought I'd gift you all a shiny, spring-loving doggo to put some pep in your step — whether or not the sun is shining where you are <3.
He's fluffy and affectionate, but also conscientious of the sniffly, watery-eyed struggles that come with this new season.
Basically, we should all aspire to be more like Spring Doggo.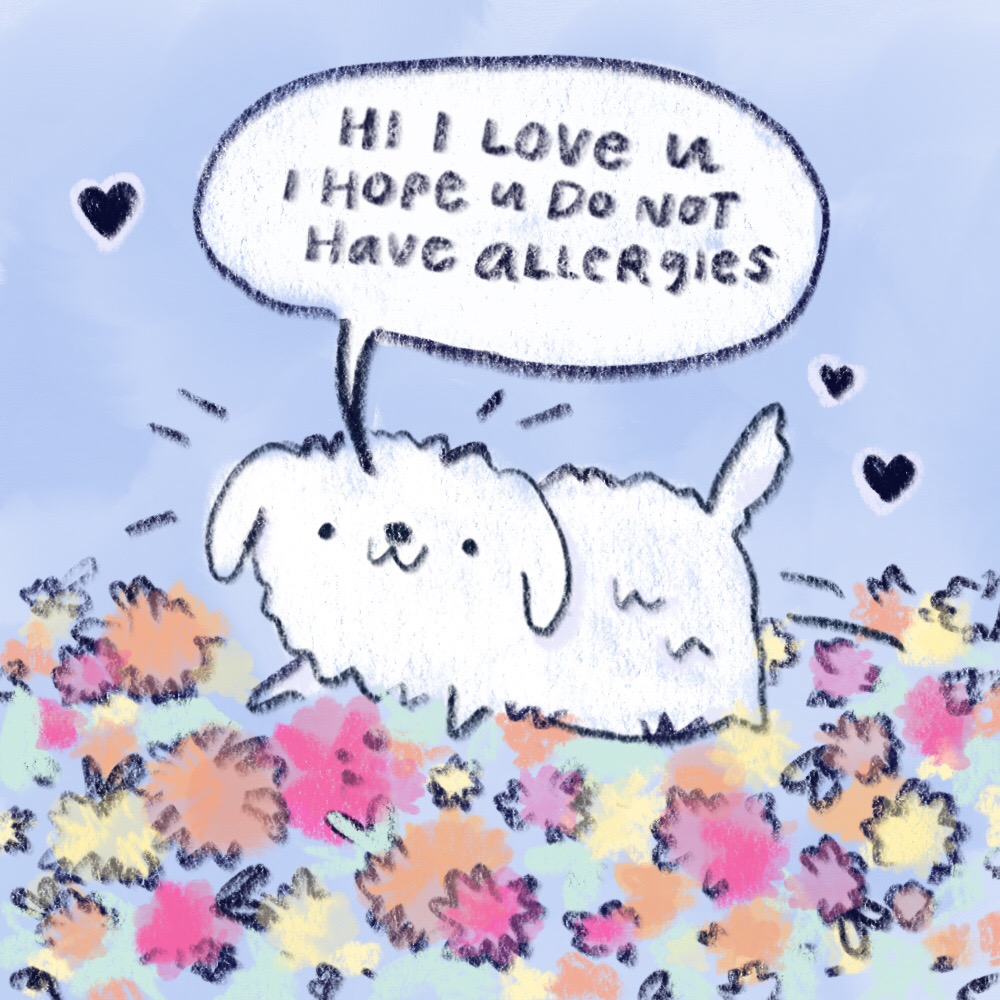 Take some time to stop and smell the flowers (after taking your allergy meds, of course). I'll see you next Wednesday!!