Sporty Spice just released a solo song that has us breaking out our '90s dance moves
If you've been following the careers of the Spice Girls since their breakup back in 1998, you likely already know that Sporty Spice has released a ton of awesome music to fill the void. Sporty Spice (whose name is actually Melanie Chisholm, or Mel C) has been releasing hit music that's popular in clubs and dance scenes pretty much EVERYWHERE, and her latest contribution is no exception.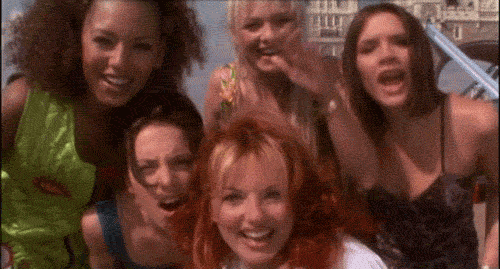 According to Nylon, Chisholm's recent single "Anymore" is an awesome pop-disco song that will have listeners ready to dance away their heartbreak.
Lucky for us, we can already check out the official music video for "Anymore" below (because technology is beautiful):
https://www.youtube.com/watch?v=vK8b7uXm8ss?feature=oembed
The full album, called Version of Me, is set for release on October 21st, 2016, so we definitely have some fun music to look forward to as we settle into autumn. Though we may not be getting a Spice Girls' reunion anytime soon, this is definitely the next best thing that's here to spice up our lives.