"Sports Illustrated's" Swimsuit cover model Danielle Herrington uses this under $6 cleanser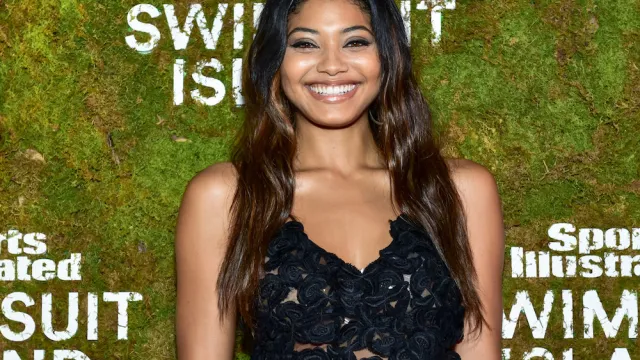 Danielle Herrington is Sports Illustrated's new cover model for the Swimsuit issue, so it's safe to say she knows a thing or two about looking flawless. At just 24, Herrington has landed her first cover and is the third African American to be on the magazine's cover (she joins Tyra Banks and Beyoncé). And the model's approach to beauty is refreshingly relatable.
Herrington spoke to People about her beauty regimen, and while she's into the occasional splurge (aren't we all?), her outlook is super low-key. Herrington describes her beauty persona in just two words: "Pretty chill," she told the glossy. But despite her low-maintenance stance, she has still some seriously valuable intel.
"I don't really have acne, and just wash my face with the Neutrogena orange pump soap, then moisturize with some basic cream like Pond's. My only splurge is the GlamGlow mask, which I use a lot."
We're into this because two of Herrington's go-to products together cost less than $15. The Neutrogena soap she swears by is $7.99 (and it's a total classic!), while the Pond's cream is just $5.79. However, if you manage to snag it from your grandma's stash, it won't cost a dime.
While Herrington didn't share which GlamGlow mask she favors (but trust us, they're ALL fabulous), this product is more on the pricey side, at about $69.99 for a full-sized mask. The good news is, you can pick up a smaller version of your GlamGlow mask of choice for $24.
A pretty small price to pay for model-level beauty, right?