What sports will be taking place at the 2018 Winter Olympics?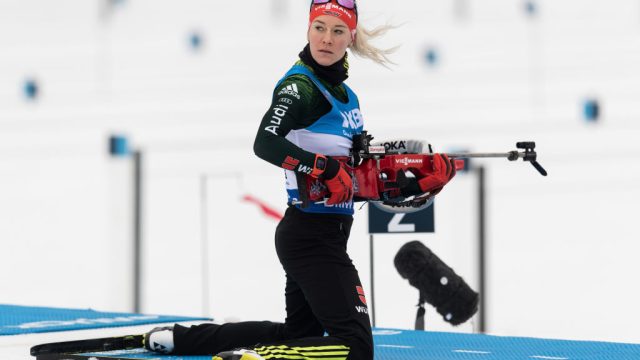 The Winter Olympics are almost here, which means it's time to tune in and watch other human beings perform athletic feats you can only dream of doing yourself. Some clear United States favorites are back for the competition this year in Pyeongchang, South Korea — skier Lindsey Vonn, the figure skating Shibutani duo (aka the ShibSibs), and speedskater Erin Jackson, who already made history by being the first Black woman to make the USA speedskating team.
But what about all the other athletes? The Olympics take up almost a month for a reason. There are 92 countries that participate and 102 events that take place within 15 different sports, according to the official 2018 Winter Olympics website. So what exactly fills all that time? There are the well-known sports like snowboarding and figure skating — but what are those other 13 sports?
Here are all the winter games you probably didn't know about but should:
Some of these might be more obvious than others. Like if it takes place in the snow or on an ice rink, then duh, of course it's a winter Olympic sport!
Take ice hockey, for example, which is a huge Olympic sport — one that made history back in 1980 during the classic Miracle on Ice game against the Russians. You might be thinking, "Oh man! How could I forget this specific event?!" It could be because the National Hockey League (NHL) is the most successful and well-known hockey franchise in the world, and outlasts the time frame of the Olympics.
Then there are other sports as obvious as hockey, like all the different kinds of skiing.
There's the straightforward alpine skiing that's a race to the bottom of the mountain. But then there's cross-country skiing, freestyle skiing, Nordic combined skiing, and ski jumping. Phew! All different events for completely different athletes, but all just as exciting.
There's what I like to call the "sliding" sports: bobsleigh, luge, and skeleton.
Each one is different. Bobsleigh is when one, two, or four people push the enclosed sled, and then jump in to ride through what looks like an icy Indy 500 track. Luge is almost the same thing on almost the same track, but athletes lay on their back completely exposed and reach speeds of up to 85 mph (no thanks!). Skeleton is about the same thing as luge, but athletes are on their stomachs instead (as Randy Jackson once said, "That's gonna be a no for me, dog!").
The rest involve simple explanations and are even simpler to watch! Short track speed skating and regular speed skating are both fast and in a circle. The biathlon combines cross-country skiing and archery, and goes for just over 12 miles. And then, finally, there's the coveted broom sport — curling — which is basically shuffle board on ice!
So in case you've been looking for one, here is your unofficial guide to all the winter Olympic sports. Enjoy!