10 spooktacular Halloween luminaries you'll want to make for your porch immediately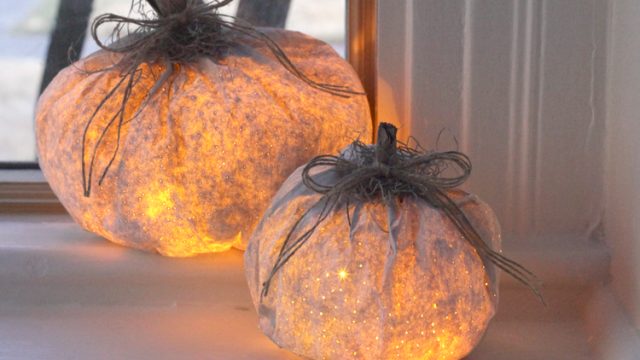 It's a (Halloween) truth universally acknowledged: If a house has lights on its porch, it's open for trick-or-treating business.
But, since we're not all crafty enough (or can't be trusted with those serrated pumpkin-cutting knives) to whip up award-winning jack-o'-lanterns every year, we've had to come up with some less-intense DIY alternatives.
Enter: Halloween luminaries!
These glowing creations are typically made from paper bags or Mason jars — easily source-able supplies — and range in difficulty from super easy to master crafter. If you're looking for a Halloween art project that doesn't involve a trip to the grocery store's produce section, read on for 10 beautiful luminaries that will light up your front porch (or balcony, or door to your dorm room!) and invite in the neighborhood's cutest trick-or-treaters.
1. Let's start with the absolute basics: paper-bag luminaries. Get your friends together one afternoon and you'll have these babies whipped up in time for happy hour. (Just be sure to use LED lights because fire + paper = bad news.)
Find the step-by-step instructions here.
2. Next up, and only slightly more advanced: decorative Mason jar lights. These require some stickers, primer, and paint — that's it.
Get the DIY guide here.
3. These amazing witch hat luminaries require a bit of sewing and ceiling-mounted hooks, but they're still easy-peasy and they look fantastic.
Find out how to make these here.
4. Moving into slightly more advanced territory, these tin can luminaries will require a few more tools — a hammer and nail, in particular — but they're a fun way to make art and get out all of your pent-up aggression.
Watch the how-to video here.
5. How crazy beautiful are these paper bag pumpkins?! There are quite a few steps involved in making these, but you won't need any hard-to-find tools — just a little patience!
Get the step-by-step here.
6. How could anyone not want to have these mummy luminaries on their porch this fall? They're so cute — it's scary (see what I did there?)
Find out how to make them here.
7. Here's a power-tool lover's take on the classic jack-o'-lantern: the drilled pumpkin luminary! Stock up on those pretty white pumpkins from Trader Joe's, bust out your power drill, and you're ready to craft.
Get the DIY guide here.
8. If you've ever wanted a creepy hand to light the way to your door on Halloween, now's your chance to make that dream come true. A bit of masking tape, a glow stick, and a lot of patience are all you need for this project.
Get step-by-step instructions here.
9. Warning: This one's for ambitious DIYers only. It requires hours of drying time, spray paint, and paint pens, along with a few printed and cut-out stencils, but it's all worth it — just look at these puppies!
Find all the instructions here.
10. And hey, if you're really not into a serious craft project this Halloween season, just pick up these gorgeous luminaries from Etsy. Zero crafting abilities required.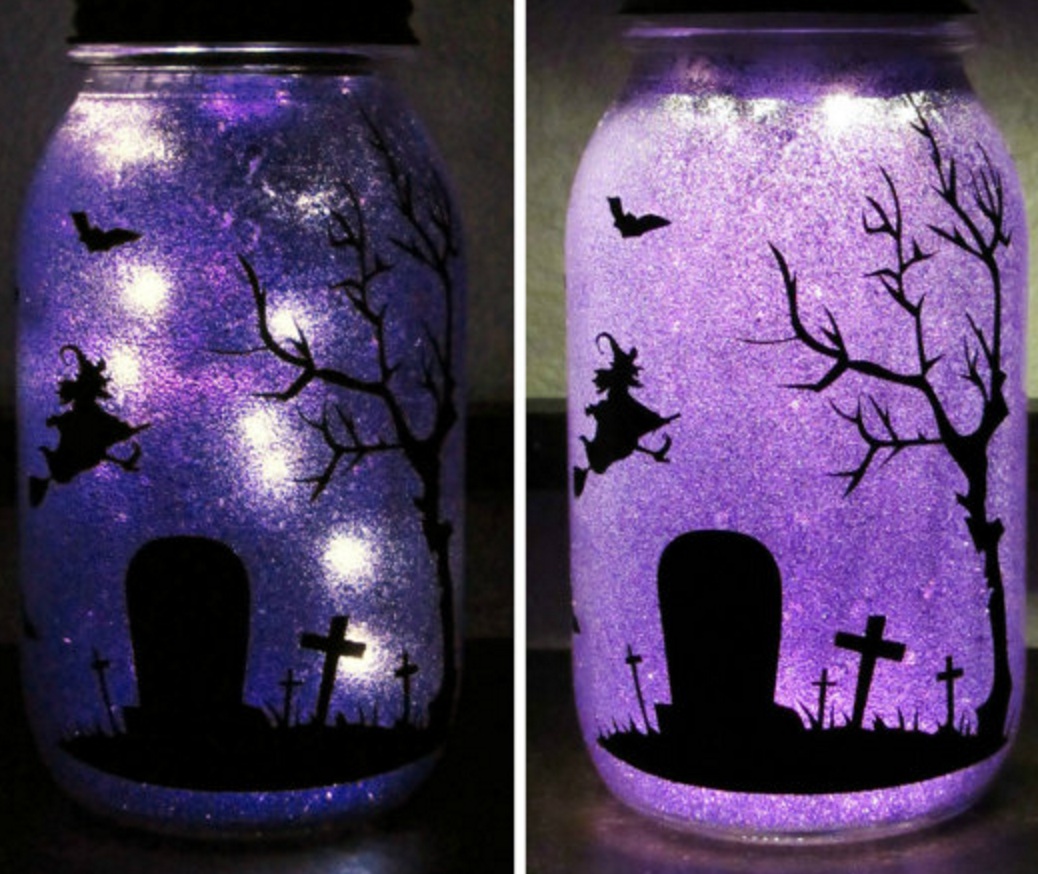 Get them here for $25.
Happy crafting (or shopping)!