SpongeBob Squarepants is part of the LGBTQ+ community, says Nickelodeon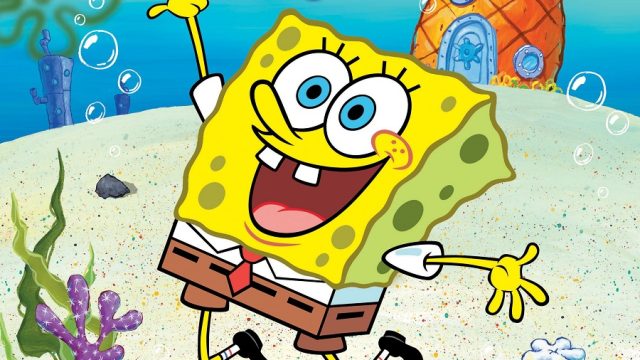 In celebration of June's Pride Month, Nickelodeon confirmed via Twitter that everyone's favorite cartoon sponge is a member of the LGBTQ+ community. On June 13th, the official Twitter account for the kids' show network tweeted, "Celebrating #Pride with the LGBTQ+ community and their allies this month and every month," including photos of SpongeBob SquarePants from the show of the same name, Schwoz Schwartz from Henry Danger, and Korra from Avatar: The Legend of Korra.
Needless to say, fans of SpongeBob SquarePants were stoked to have confirmation that their yellow king is, in fact, a proud LGBTQ+ community member.
Nickelodeon didn't go into detail about how SpongeBob identifies—whether he's gay, bisexual, queer, asexual, and/or trans—but the topic "SPONGEBOB GAY" began to trend on the platform shortly after the Nickelodeon tweet went live.
This GIF has never felt more appropriate:
https://twitter.com/udfredirect/status/1271863417670901761
The general consensus among most who were talking about SpongeBob's coming out was that, we've kind of all been patiently waiting for this announcement since…1999.
false
In 2005, SpongeBob SquarePants creator Stephen Hillenburg told People Magazine that when he created SpongeBob and Patrick Starfish, he never "intended them to be gay." Responding to backlash the show was getting from conservative Christian groups at the time, Hillenburg said, "I consider [SpongeBob and Patrick] to be almost asexual. We're just trying to be funny and this has got nothing to do with the show."
So, yes. This would make SpongeBob (and Patrick!) proud members of the LGBTIQA+ community. Asexuality is very much a part of this group, and should not be erased.
https://twitter.com/udfredirect/status/1271981139151015936
https://twitter.com/udfredirect/status/1271913249345175558
Perhaps next year we'll get confirmation that Squidward Tentacles is the bisexual legend we've all been stanning since toddlerhood. We're not pressuring him in any way to come out. We're just simply stating that the proof is there.
https://twitter.com/udfredirect/status/1271873277661794304
Welcome to the Pride Month chat, SpongeBob. We've been waiting for you.