This incredible spider web covers an entire field, and it's creepy and beautiful at the same time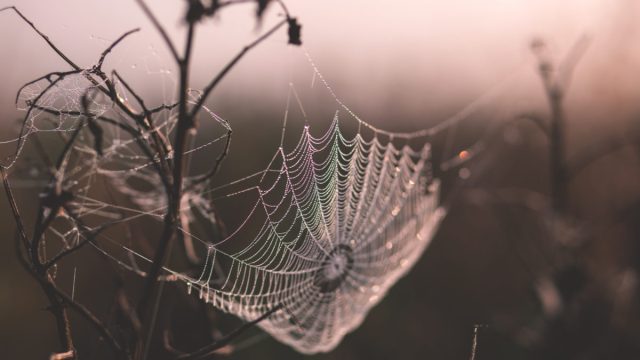 We realize there are several months left before Halloween arrives, but this particular form of creepiness just cannot wait to be shared. According to ABC News, there's a massive spider web covering this field in New Zealand, and we're kind of skeeved out by the mere sight of it.
As The Sydney Morning Herald reports, the spider web of our nightmares 2.0 (the initial honor belongs to this giant 40-foot-tall web in Texas) spans an incredible 32 yards and resembles a group of shimmering waves. Tauranga resident Tracey Maris filmed the monstrous spider web, which engulfs parts of the Gordon Spratt Reserve in Papamoa.
So, was there some sort of spider convention that slipped beneath our human radar or what? How in tarnation did this thing grow to be so horrifyingly huge?!
Apparently, this expansive gathering of weave-happy arachnids is a result of recent flooding in the area. Of her encounter with the sprawling web, Maris told Storyful:
"There was a bright glistening coming from the top of the mound [and] it looked almost like the hill was sparkling, but we were unsure why," she said. "So my 10-year-old daughter and I raced up to look and were shocked to learn it was all spider web. Kind of yuck, but really beautiful at the same time. I was amazed being up on top of the mound seeing how far it stretched for."
We can almost imagine the beauty of casually sprinting into an open, shimmering field, only to find out its overflowing with spiders, but a sudden onset of arachnophobia is preventing us from seeing this supposedly cool experience as anything but creepy.