You need to see the 5 best seconds of the "Spider-Man: Homecoming" trailer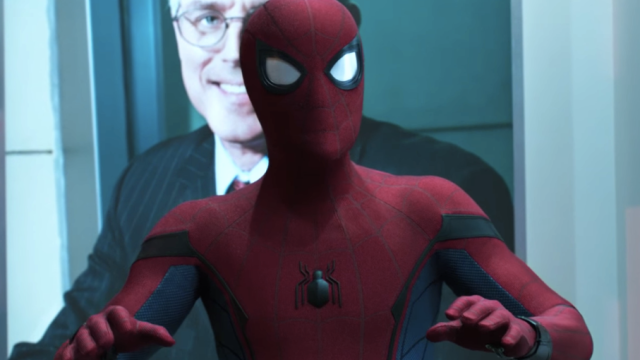 Let's all agree that the new Spider-Man: Homecoming trailer is pretty great, and it finally feels like we're getting the Spider-Man movie the world deserves. And sure, while Spider-Man — and his alter ego by day, Peter Parker — is pretty great, he's actually not the best part of the Spider-Man trailer.
The best part of the trailer happens so fast, you might have missed it the first time around. And what could it be? Is the best part…when Tony Stark shows up, and he's wearing a cat shirt?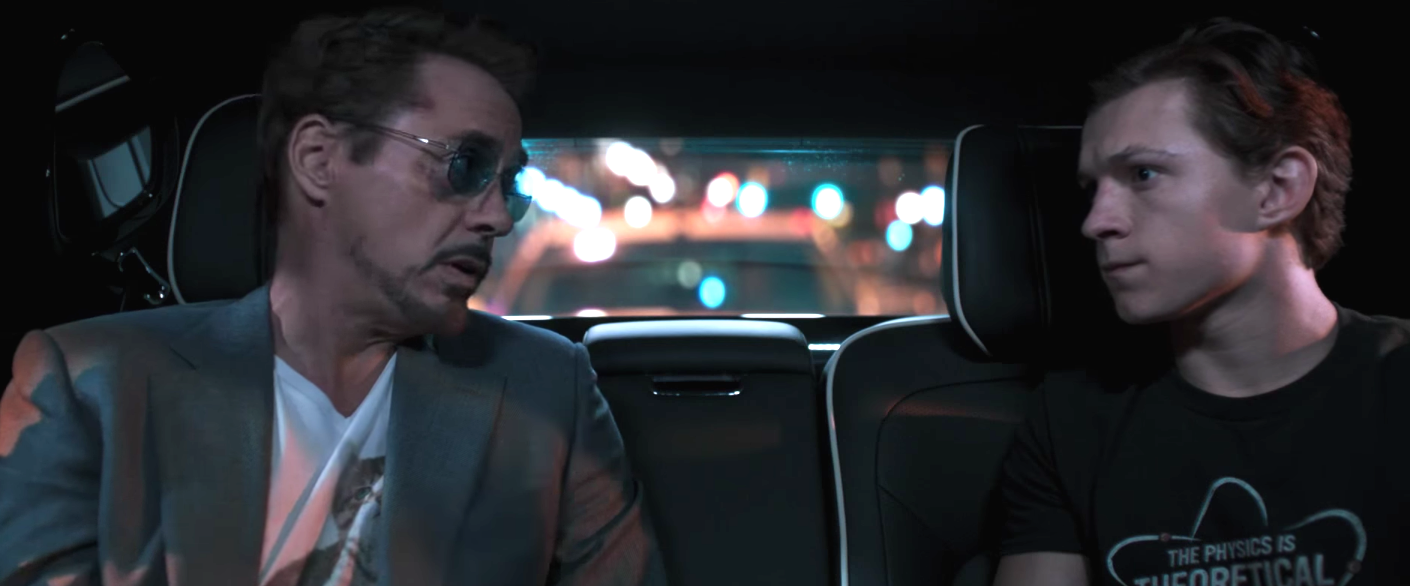 No, that's not it. Is it maybe Peter's whole awkward-high-school vibe?
Nope. Not that either. Is it when Spider-Man stops the bank robbers, who are dressed as the Avengers?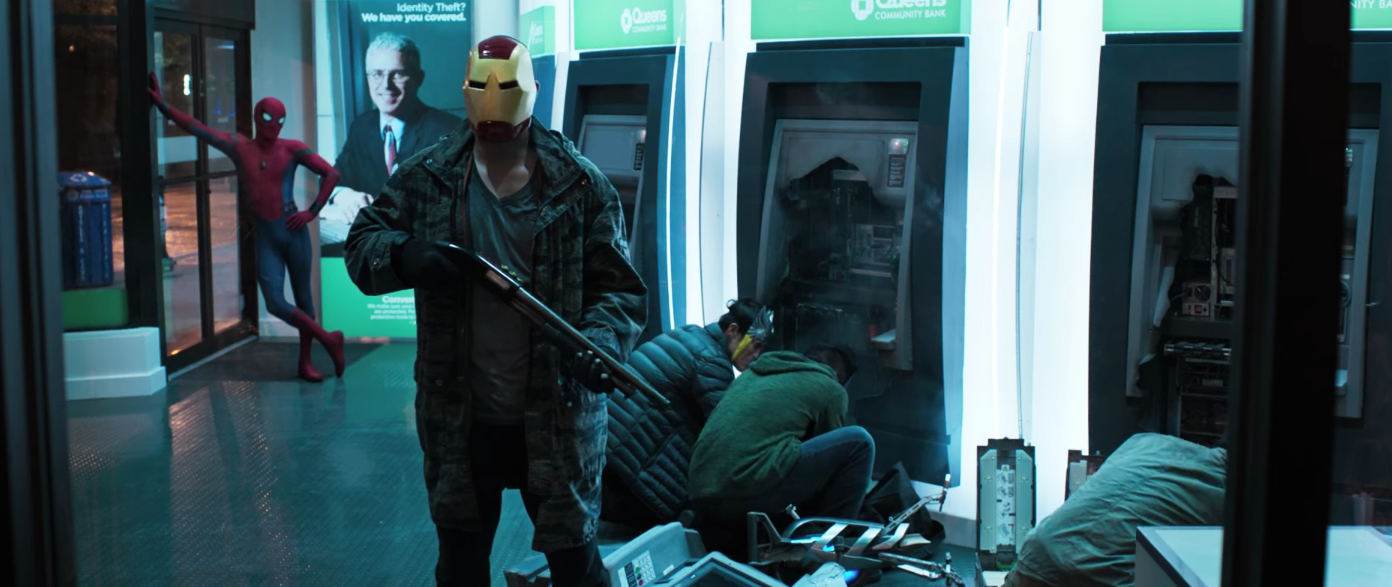 Strike-out. None of those are the best part of the trailer. Because the past part of the trailer is when Zendaya shows up.
ZENDAYA!!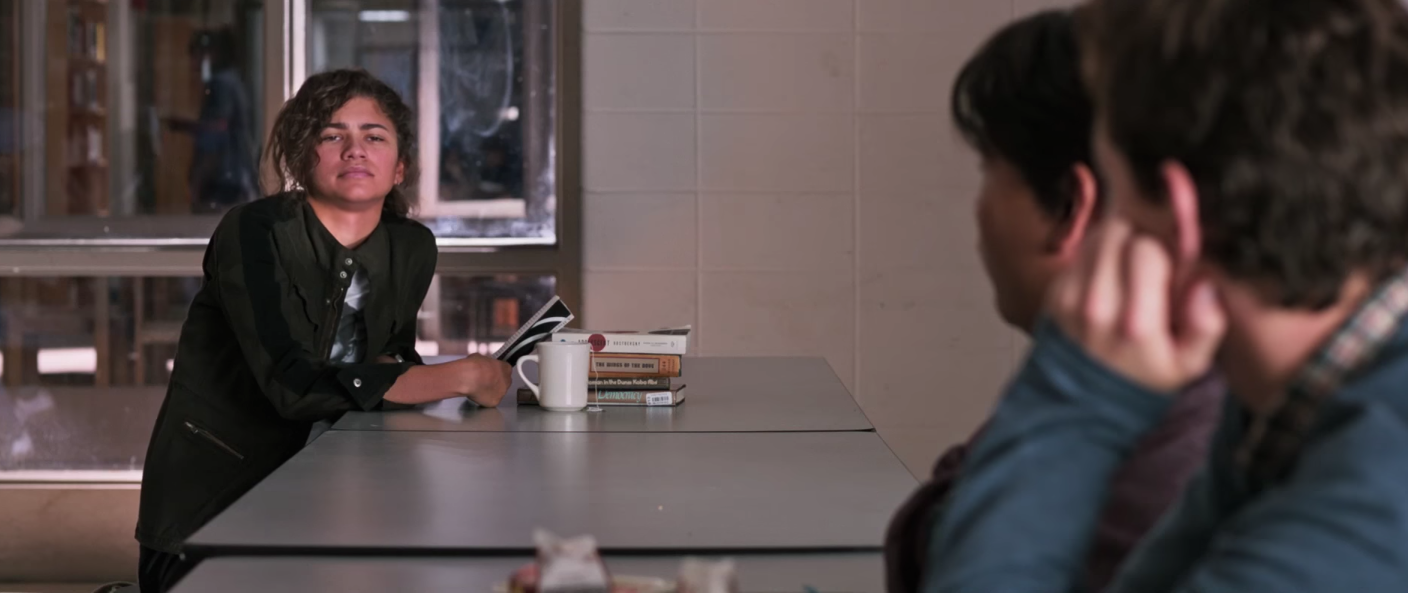 She literally shows up for five seconds in the trailer, and calls Peter and his best friend, Ned, "losers." Though short and sweet, it's great, and we're already eager to see more of her in the Marvel universe.
If recent Spider-Man casting rumors turn out to be true, Zendaya is playing a character named Michelle and — fair warning, this is potentially a spoiler — it is later reveals that she's actually Mary Jane Watson. THE one and only Mary Jane Watson, first brought to life on the big screen by Kristen Dunst in the OG trilogy.
And if this is true, gone is Mary Jane's red hair and girl-next-door vibe, replaced with Zenday's edginess and sass. And if we're to judge her whole character from this *tiny* 5-second scene, it sure looks like this new MJ is going to be quite the match for Peter Parker.
And she will also be the strong, fierce Mary Jane Watson our world needs right now.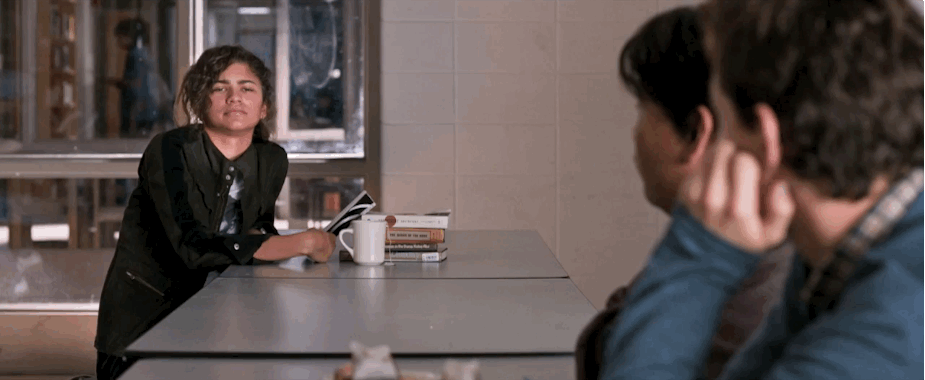 While we're excited to check out Tom Holland don the Spidey suit, let's be real — right now, we're all about Zendaya ?.