"Spider-Man: Homecoming" star Michael Keaton answers burning Vulture questions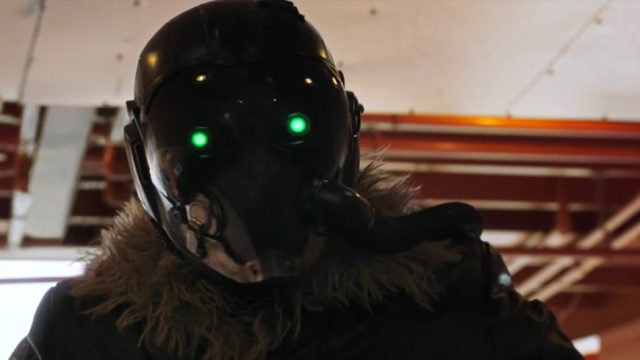 Of course, we *cannot wait* to see Spider-Man: Homecoming when it comes out on July 7th. In anticipation of the film, Spider-Man: Homecoming star Michael Keaton answered burning question about his character on Twitter. Because, naturally, people have *a lot* of questions about Adrian Toomes, aka Vulture.
"He's a really interesting — and more interesting than I thought — villain because there's parts of him that you go, 'You know what? I might see his point,' Keaton told Variety about his character in Spider-Man: Homecoming. "Really, really. It makes it interesting to play.
We bet! Now, enter Twitter, a perfect way to ask the actor about his Spider-man: Homecoming character and hear it straight from the source. Though Keaton answers several fan's questions via #AskTheVulture, here are a few of our faves.
1His favorite thing about Vulture…
2Why Vulture is who he is…
3About Tom Holland…
4How superhero movies have changed…
5His parting words…
A few of the other questions cover if he read comics to prepare for the role: "No." Also, a couple of other fans asked what he thought of Vulture's suit, to which he said he was "knocked out," and, in one word, the costume is "complicated." We'll say!
Finally, as for why Keaton was attracted to the role of Vulture, he says, "I think the idea that he was a real person who had a legitimate gripe and a legitimate argument, because he cared so much about his family...
We def second that! And like we said before, we can't wait to see Spider-Man: Homecoming right when it comes out on July 7th! Until then, we'll be counting down the days…You, too?!