The first "Spider-Man: Homecoming" trailer is here, and this might be the funniest Marvel movie yet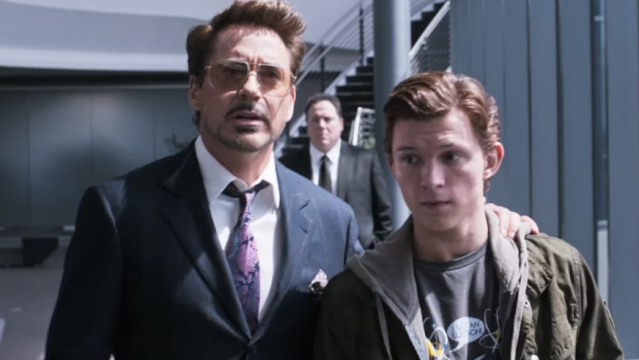 Aw man, high school can be rough, friends. There's the idea that you've got to strive to be your ultimate best to please your parents, your teachers (and yourself), while also trying to fit in with the ~cool kids~ and truly live the best years of your life! It can be a lot of pressure! And now add in homework, and wow. Is it graduation time yet?
While high school for you might have been a struggle, it is nothing compared to what Peter Parker is going through. The new Spider-Man: Homecoming trailer shows us poor Peter trying super hard to impress Tony Stark so he can hang with the cook kids — aka, the Avengers — and finish his homework, which is, duh, saving the world.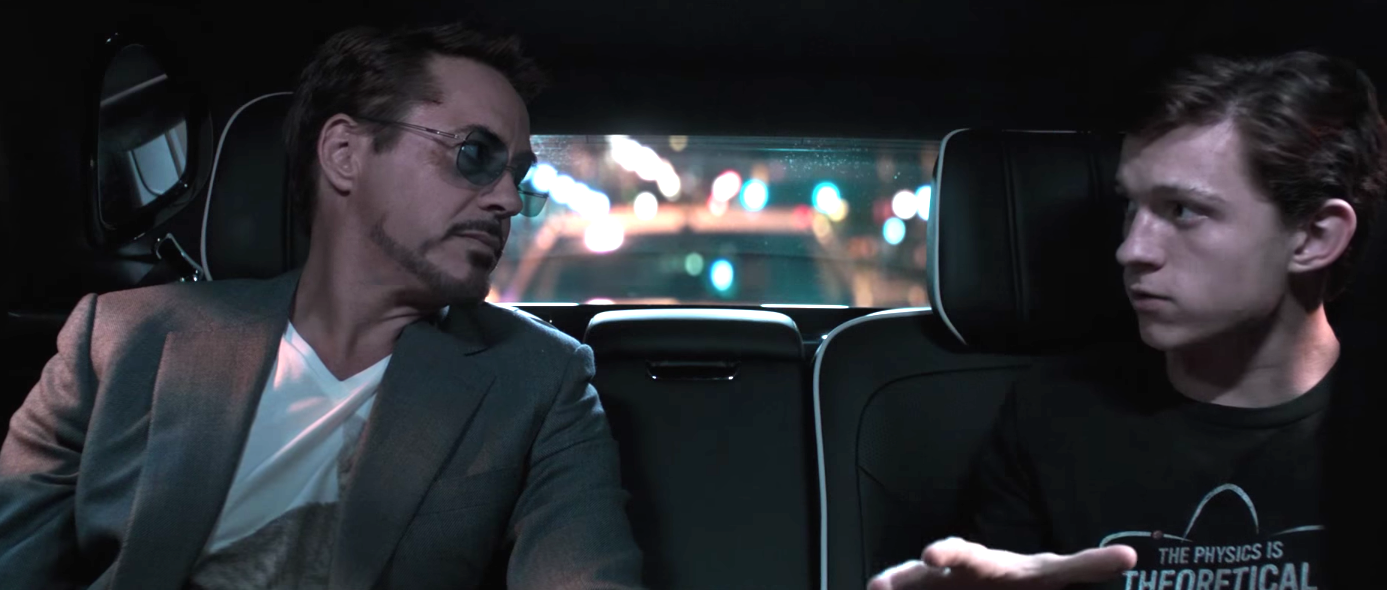 Yeah, piece of cake. He can totally squeeze all that in after school.
Considering how long we've been waiting for the first Spider-Man trailer, it does not disappoint. For the last few months, Spider-Man has been teased as a very high school movie, that just happens to be a Marvel movie, with a strong John Hughes vibe. After watching the trailer, Peter Parker deserves some hella extra credit (and lots of LOLs).
https://www.youtube.com/watch?v=xrzXIaTt99U?feature=oembed
Unlike literally every other Spider-Man movie out there, this one picks up after the heart-wrenching death of Uncle Ben, which means Peter is in need of a new father figure. In steps Tony Stark, who you might remember recruited Peter to Team Iron Man during Captain America: Civil War. It appears as if the two have stayed in touch, with Tony teaching young Peter how to becoming a superhero.
First rule: Don't do anything Iron Man wouldn't do. Second rule: Don't do anything Iron Man would do.
But if Peter is going to become his own hero — and achieve that coveted Avengers status — he's got to play by his own rules if he's going to save the world. And finish his homework.
We'll find out of he can do both on July 7th, 2017.