In "Spider-Man: Homecoming," meeting the parents is a thousand times worse than usual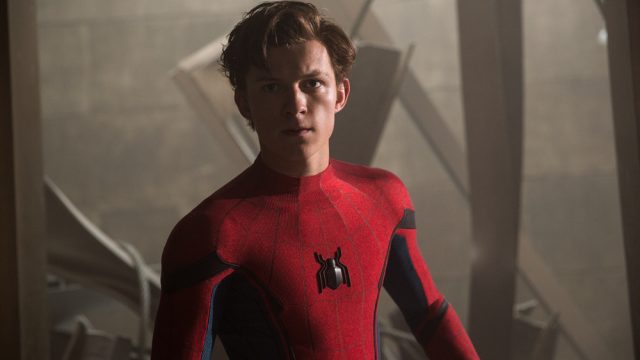 Hey, you! Yes, you! Plot details from Spider-Man: Homecoming lie ahead. You've been warned…
Meeting the parents is one of the most stressful things a young, teen boy (or girl!) can do. Does anyone really look forward to awkward conversations with their crush's parents? How do you convince them your intentions are good? What if their intentions aren't good?!
Spider-Man: Homecoming (currently in theaters)takes that stressful meet-the-parents moment and makes it exponentially more awkward.
Imagine living in a world where the girl you're dating is the daughter of the super-villain you're trying to catch. Yikes. We're so stressed out, our palms are sweating just thinking about it.
Some context: In a standout scene, Peter, Liz, and her dad (aka the Vulture) are in a car together en route to the Homecoming dance. Poor Peter already had the cards stacked against him because what dad likes the teen boy his daughter brings home, at least in the beginning? Even worse, the Vulture soon pieces together Peter's secret identity through clues unintentionally dropped by Liz. So needless to say, the car ride is very intense.
And in an interview with The Hollywood Reporter, screenwriters Jonathan Goldstein and John Francis Daley admitted that they really wanted to play up that intensity.
"We were sort of giddy when we first came up with [the scene], because it's taking the obvious tension of meeting the father of the girl that you have a crush on, and multiplying it by 1,000, when you also realize he's the guy you've been trying to stop the whole time," Daley said.
Goldstein went on to say that this is the moment he's most proud of.
"There's just so much fun in what's going on in Peter's mind. He's finally got the girl of his dreams. They are going to the dance, and he thought he had it made, and then to realize this terrible truth of who she is and who he is. It's a blast," Goldstein detailed.
So, maybe it's not the best moment for Peter, but it's a delight for the audience, watching that tension unravel.