Stop what you're doing, because you can watch the first four minutes of "Spider-Man: Homecoming" right now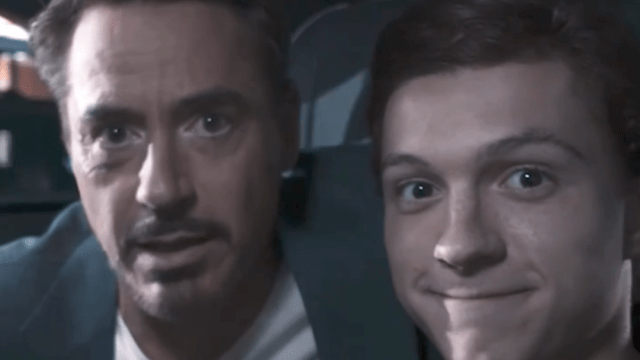 Really proving that "third time's the charm," Marvel's latest movie, Spider-Man: Homecoming, swings into theaters this weekend. While the story is very much the same tale we've seen twice before — but, thankfully, minus the "Uncle Ben dies" part — this Spider-Man feels different. Tom Holland's take on the web-slinger is fresh and new, and it's like we're seeing Peter Parker for the very first time — he's young, he's awkward, he's trying to figure out his place in the world, and more importantly, he's trying to figure out his place in the Avengers.
We've already met this new Spidey before, when he stole the show (and Captain America's shield) during Captain America: Civil War. If you thought you loved that scene from the movie, just wait until you see what Peter actually thought of it. Ahead of the Homecoming's release, Marvel has dropped the first four minutes of the film. It show us that our budding Spider-Man is also a budding film maker. While traveling to Germany for his "Stark Industries Internship," Peter recorded everything, much to the dismay of Happy Hogan.
TBH, if all of Spider-Man: Homecoming were filmed like this, on what has to be an iPhone 6, we'd definitely still watch.
https://www.youtube.com/watch?v=OmE8cujOcBo
There are so many great things happening in the clip, and it only clocks in at four minutes long. Now, just imagine how many other great jokes and sight-gags are packed into the rest of Spider-Man (lol forever at the fact that Peter's iPhone *immediately* goes out of focus as soon as the battle starts). You can catch them all yourself when Homecoming lands in theaters on Friday.