Can you guess what people ACTUALLY spend on engagement rings?
It turns out that diamonds may not be a girl's best friend anymore. At least, not a girl (or guy) who's on a reasonable budget.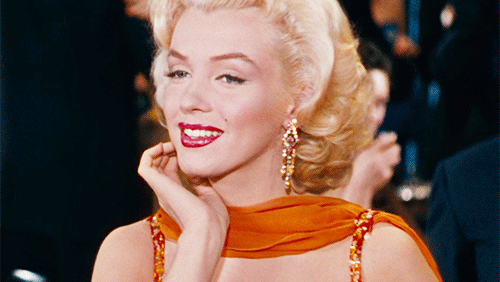 Amidst changing engagement ring trends, it seems as though the average engagement ring budget is also shifting.
According to a survey conducted by GOBankingRates – which included 5,000 adults across the United States – 1 in 3 Americans believed that less than $1,000 should be spent on an engagement ring – which will normally get you a diamond that's 0.3 to 0.5 carats.
Specifically, 36% believed that less than $1,000 is acceptable, 19% said that between $1,000 and $2,999 will do before you say "I do," and the remaining 45% varied from upwards of $3,000 to "money is no object." (Millennials, when compared to other age groups, were most likely to believe the latter.)
Our next question: why?
"The days of following 'traditional advice' is long over, especially for millennials struggling with student loan debt and averse to too much credit usage," millennial money expert LaTisha Styles told GOBankingRates. "The Great Recession truly caused a shift in spending priorities."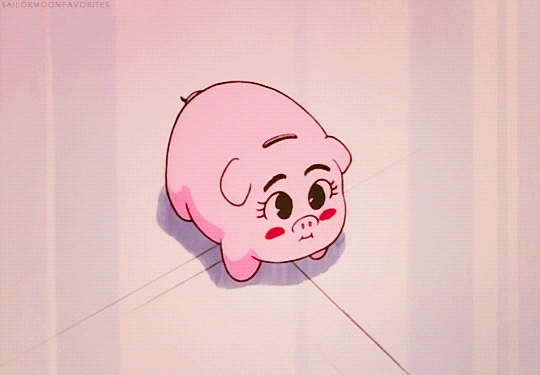 Then again, this shift in thinking could also be attributed to the fact that couples would rather spend their money elsewhere, like on the wedding itself, on a honeymoon, or on a home. There's also the notion that diamonds are going out of style and being replaced by cheaper, just-as-meaningful stones.
Across the board, all age groups believed that a maximum of $1,000 would suffice, with a greater percentage of older generations feeling this way. Considering that these individuals likely didn't have to spend as much as married couples do nowadays (because: inflation), this makes perfect sense.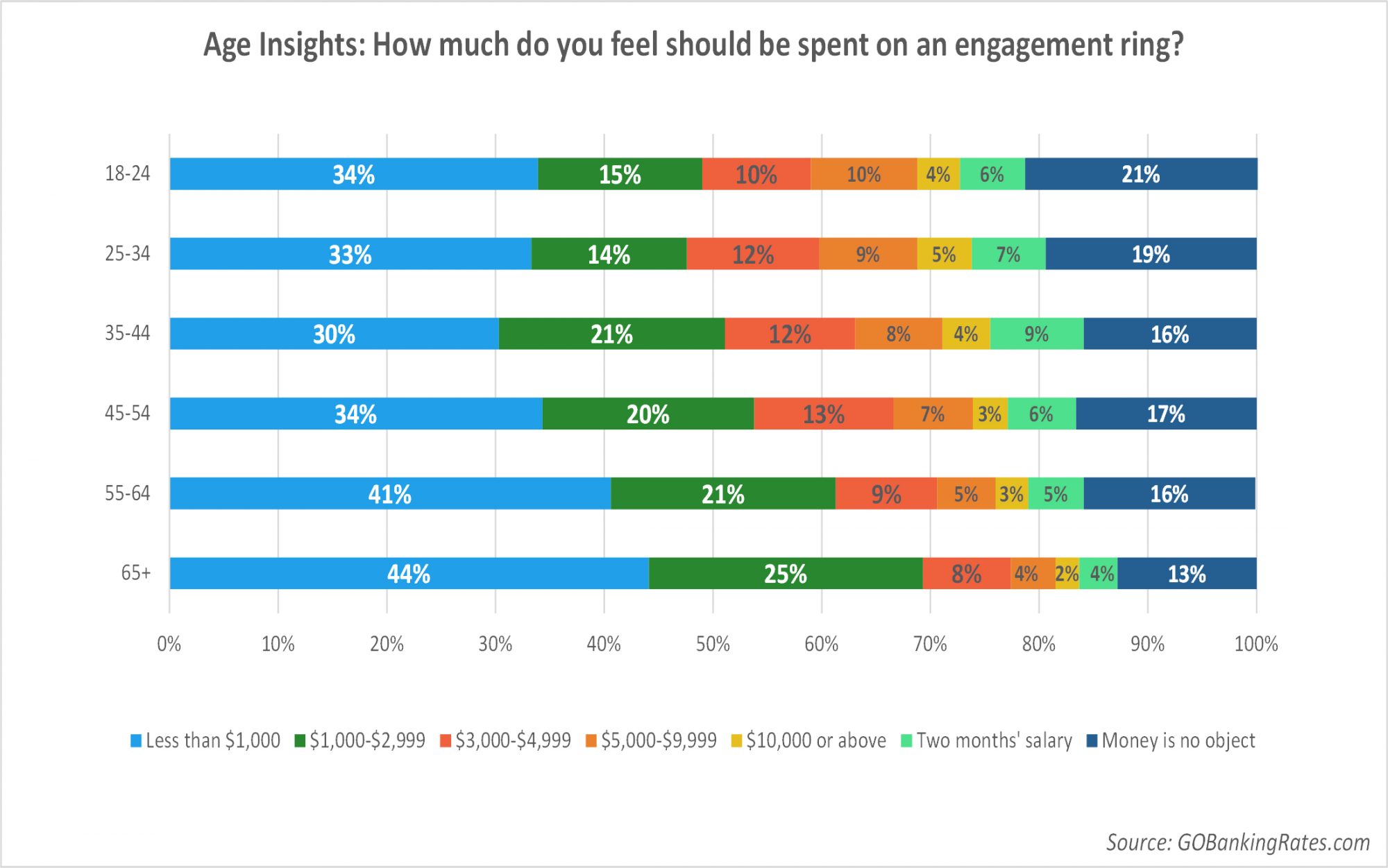 If you've reached that point in your life where you're starting to think about engagement rings, don't let trends sway you. You should do what's right for you and your partner because, in the end, such a decision is based on your relationship and no one else's.