We cannot stop staring at the spellbinding shoes Krysten Ritter (aka Jessica Jones) just rocked
It's finally here! That mini-season in between late summer and full-on, crunchy-leaves autumn. That period of a few weeks where you can get by with just jeans and a hoodie, or throw on one of those thin-but-pretty scarves that provide zero warmth but look so good with a cardigan and flats.
And the biggest fashion indicator of this in-between season? Booties. Not quite a boot, not quite a stiletto. The perfect compromise to cover chilly toes but still show off a little ankle. We can go on forever about the perfection that is a fresh pair of ankle booties, or we can let Krysten Ritter's feet do the talking.
Just LOOK at the little masterpieces she graced the New York Comic Con carpet, or uh, striped concrete floor with.
That blue! That wedge! That zipper (come on, do any of us actually enjoy lacing up our ankle boots? No. Zippers on boots are ~*forever*~)! The Jessica Jones star rocked the heck out of this pair of sky-high royal blue suede booties and we are a drooly mess over them. And can we talk about the scarlet coat?
Krysten knows how to pull a look together, and these booties are the absolute way to do it.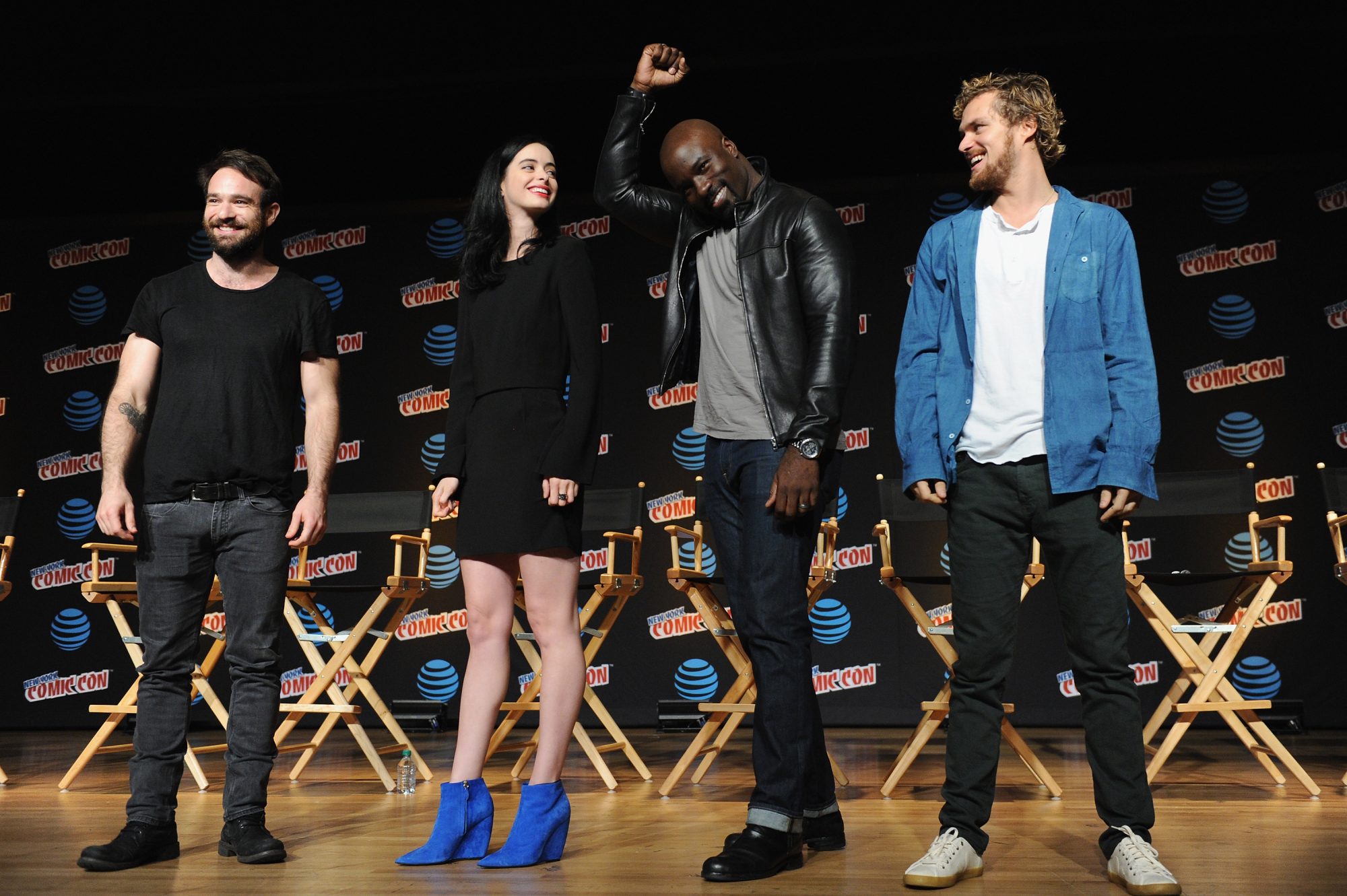 The best news, though? An incredibly similar pair is available here for under $60. That's barely a splurge!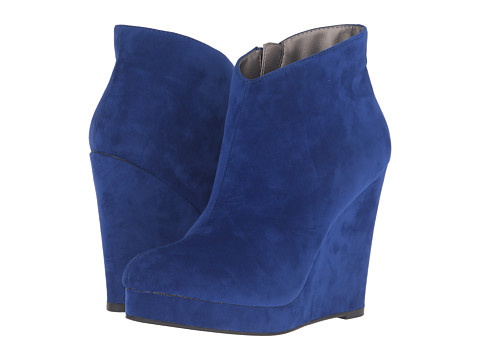 Looking for a little variation? There all kinds of similar looks available all over. Here are just a few of our faves…
Vince Camuto Women's HAMIL Bootie in Oxford Blue
Pick 'em up here for $50.
TOMS Desert Wedge High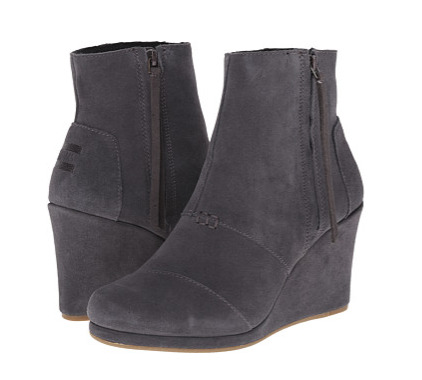 Get them here for $70.
Very Volatile Women's Whitby Boot
Available (in even more shades!) here and here. Price ranges.
Comfortiva Riverton's Pull-on Boot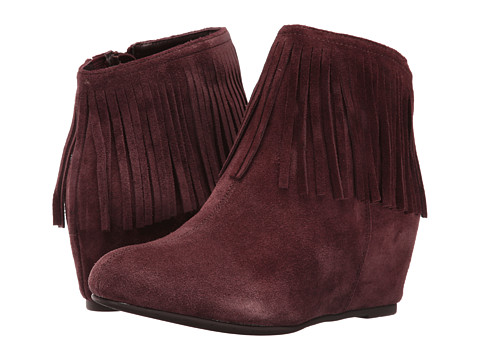 That fringe! Find it here for $120.
Isaac Mizrahi Live! Suede Ankle Boots with Wedge Heel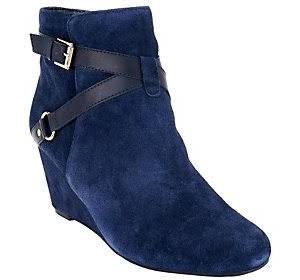 Get them here for $136.
Now get your booty to some booties!