The one special scarf you couldn't get on Black Friday
HELLO. It's only a day-and-a-half until December. What?
I hope you had a beautiful holiday weekend and stuffed yourself with delicious foods! Hopefully those leftovers are tasting good, too ?
It's perpetually cold around these parts now, so naturally, I'm in a cuddly mood. I know I'm not alone, okay? Anyone who doesn't take me up on this offer is making a mistake on their part. I forgive them, though. They'll understand in time.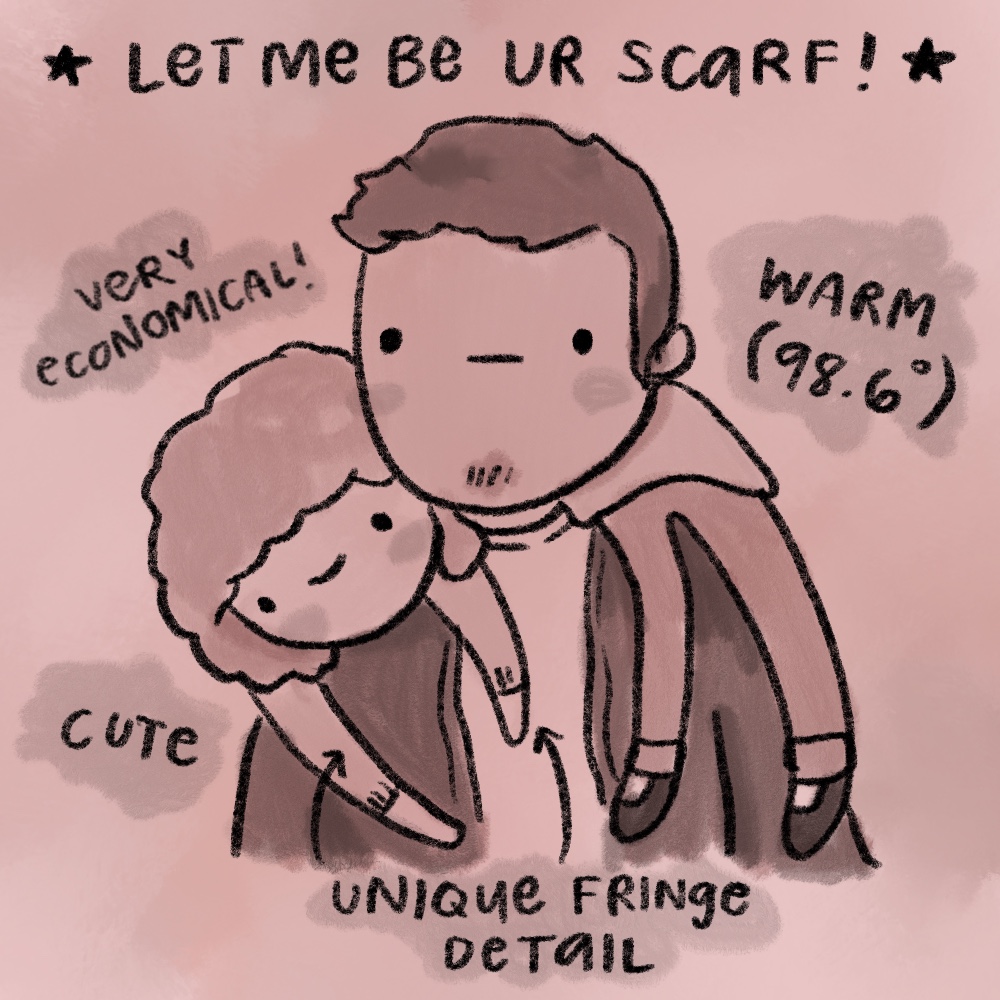 Stay cozy out there, folks! And get ready for some more cute, Christmasy doodles to come.