We cannot look away from the incredible sparkly layered beauty of Michelle Williams' dress
No matter how hard we try, we cannot look away from the incredible sparkly layered beauty of Michelle Williams' dress. She wore it to the Academy of Motion Picture Arts and Sciences' 8th annual Governors Awards in Hollywood on November 12th, reported InStyle.
As you probably know, we're long-time Michelle Williams fans.
Aside from the powerful acting roles she takes on, we also love Michelle's style sense. And we love how down-to-Earth she is, like wearing $8 nail polish to the Tony Awards. I mean, she can probably get way more expensive nail polish. But how awesome is it that she wore an $8 one by Red Carpet Manicure?
And as for her style sense, we're still thinking about the shimmery dress Michelle wore at the BFI London Film Festival premiere of Manchester By The Sea.
Speaking of dresses Michelle has wooed us with, let's take a look at the one from the Governors Awards. In case you're curious, it's a Louis Vuitton Spring-Summer 2017 black-and-silver gown.
She looks ~so glam~ and like she just stepped out of a vintage movie, amirite?!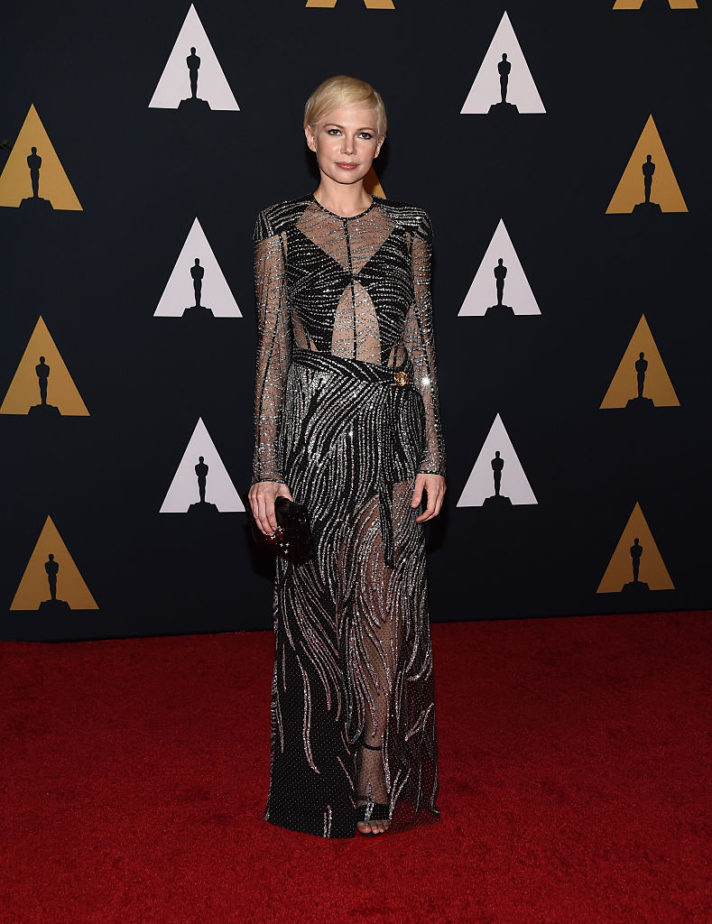 Of course, we had to see a side view of the dress, too.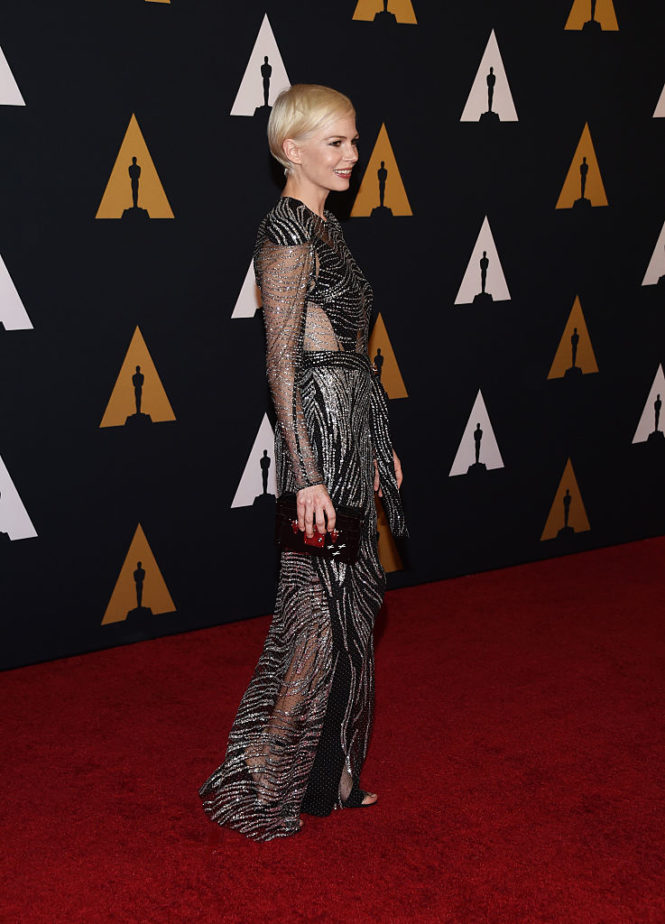 And aside from her dress, we want Michelle's hair.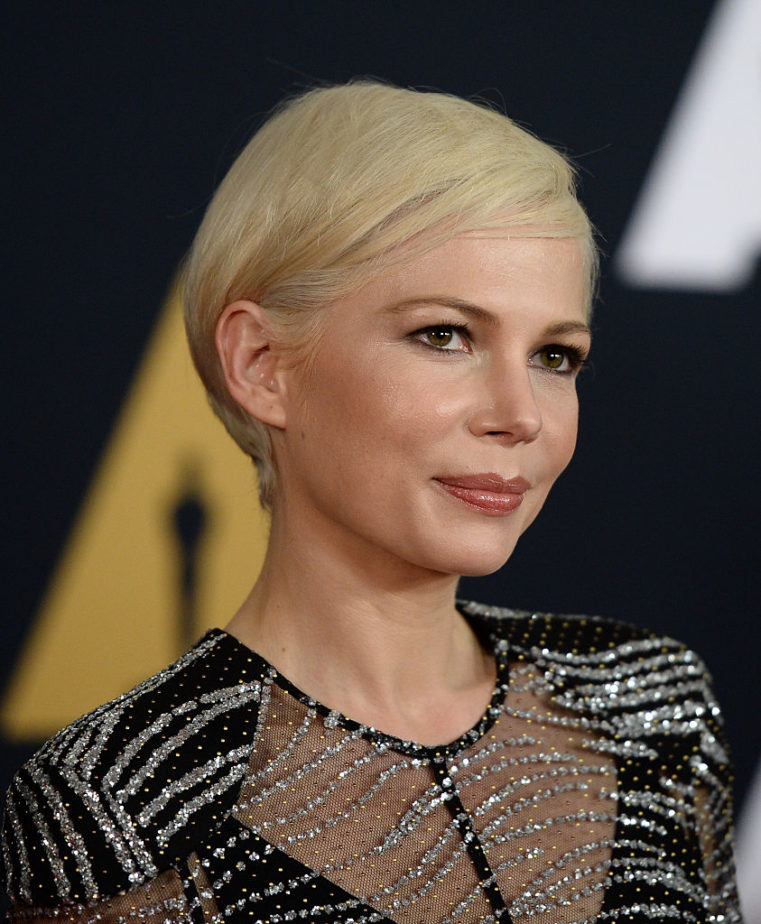 ICYMI, Michelle's in the upcoming Manchester by the Sea. It's about a man named Lee (Casey Affleck) who is made legal guardian of his nephew Patrick (Lucas Hedges) after his brother dies. Lee returns to his North Shore hometown and has to deal with both the community and his separated wife Randi (Williams).
Sounds intriguing, right?
Here is Williams at the Governors Awards with the film's director, Kenneth Lonergan, as well as fellow actors Affleck and Hedges.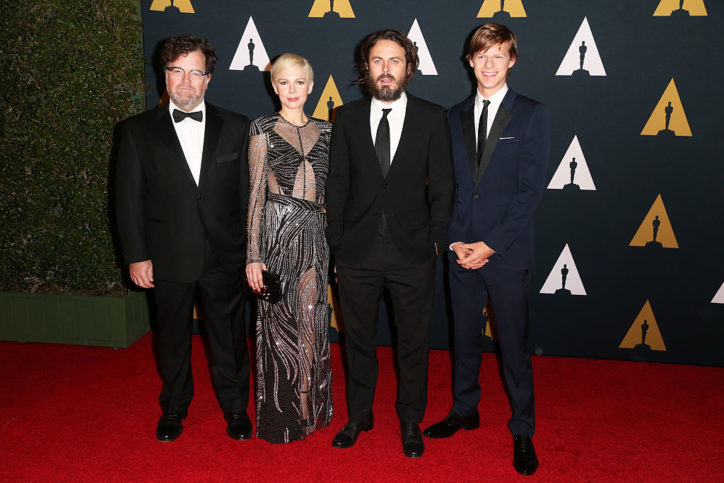 "Randi's bravery, which moved me so much to want to play her — I think she's like a superhero, Williams told Time of her role in Manchester by the Sea. "I think she's the bravest human being that I've ever played, because she finds a way to not only stay alive, but to also reclaim her life. I think that's uncommon and wildly, impressively, beautifully brave.
We. Can't. Wait. To. See. It.
Manchester by the Sea comes out November 18th and you def don't want to miss it. I know we won't.