This gorgeous new photo of Earth from space is our global #inspo of the day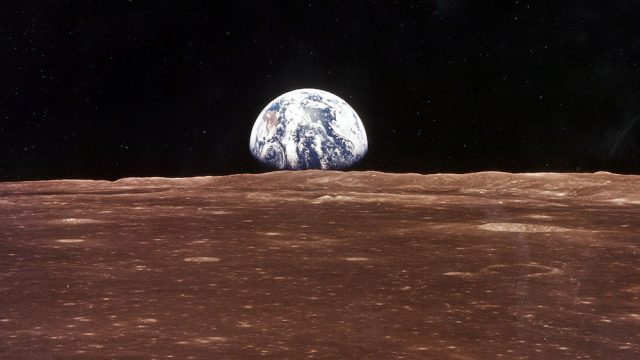 In celebration of Earth Day, SpaceX released a jaw-dropping photo of Earth from its recently retrieved first stage rocket booster, Falcon 9. It's a revolutionary and historical step in the redefinition of space transportation. Exactly what does that mean? Well, it's the first time an orbital class rocket has been re-entered into space. As in – two times!
What was the purpose of the mission?  To deliver a communications satellite called SES 10!
Oh, and it snapped this breath-taking photo of our marvelous planet in the process.
Founded in 2002, SpaceX's ultimate goal is to revolutionize space technology so that the darling people of Earth can live on other planets one day. Talk about ambitious! But if anyone can do it, we believe it's SpaceX co-founder Elon Musk. He is also the co-founder, CEO, and Chairman of Tesla Motor, after all. He accomplished his goal of bringing fully electric cars to the mass market. Perhaps SpaceX will be the first company to propel regular folks to Mars and beyond.
Take a look at this photo of the successful rocket landing. We're giving it major props for a job well done.
Unfortunately, this beauty won't be taking flight again. In fact, retirement is in the works. According to CNN, Elon Musk plans to donate the rocket to the Kennedy Space Center in Cape Canaveral. We feel better knowing this sumptuous piece of space history has a home!
So, what's on the docket for the highly ambitious company?
According to their website, SpaceX has over 70 future missions on its manifest, which represents over $10 billion in contracts. Some of these include commercial satellite launches and missions for the US Government and NASA.
With no shortage of ambition and a bevy of historic milestones, we know we'll be hearing great things from them in the near future.