"Space Jam" is coming back to theaters but for only two days!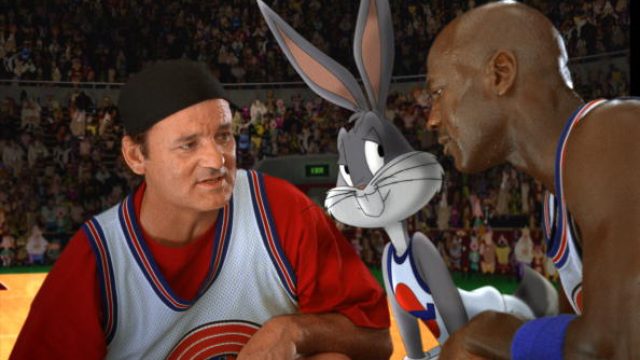 Everybody get up, it's time to slam now. Space Jam is returning to theaters for TWO WHOLE DAYS in honor of the film's upcoming twentieth anniversary, brought to you by Fathom Events and Warner Brothers. You're going to want to click that link right away to find out your nearest location and buy tickets before they sell out, because NOBODY doesn't love Space Jam. We haven't been this excited since we saw that Rachel Bloom's Saturday Night Live tape included a bit about Space Jam, UGH.
Seriously, literally EVERYBODY acknowledges what a big deal Space Jam is. It's maybe one of the only universal consensuses in the entirety of cinematic history.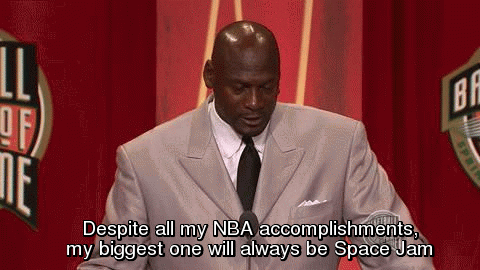 The Tune Squad returns with Michael Jordan, Bugs Bunny, Bill Murray, Daffy Duck and more as they face off against the Monstars in the unforgettable '90s classic on November 13 and 16.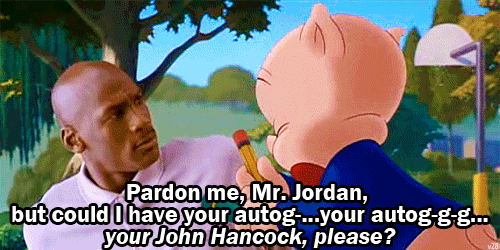 Be still our hearts. If you're planning to check the Backstreet Boys concert in Vegas off of your '90s missed opportunities bucket list, you should definitely follow-up on that brilliant idea by seeing Space Jam in theaters. WHAT A TIME TO BE ALIVE.
To compound on the nostalgia factor, the nationwide screenings will also be accompanied by even more Looney Tunes merriment: a rare big-screen presentation of the cartoon short, "I Tawt I Taw a Puddy Tat, prior to the feature film.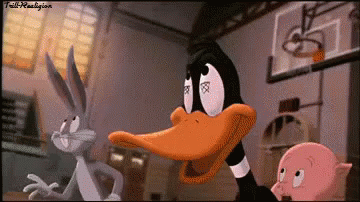 THIS IS THE BEST DAY OF OUR LIVES (UNTIL NOVEMBER 13th AND 16th, THEN THOSE WILL BE THE BEST DAYS OF OUR LIVES.) To buy tickets, check out Fathom Events.