If you're a '90s candy lover, this update to a classic will give you a retro thrill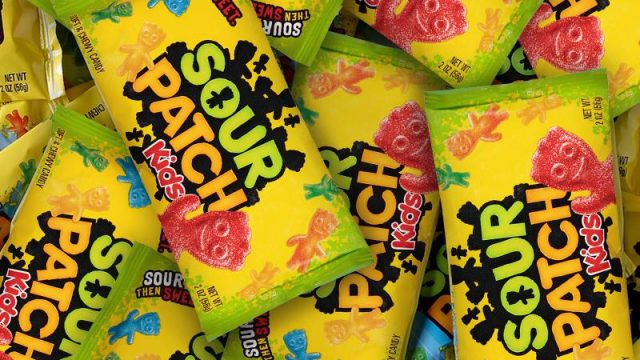 "Sour. Sweet. Gone," is the tagline for Sour Patch Kids, and let's be honest, who hasn't devoured a bag of these in one sitting? The popular '90s candy is getting an upgrade, and it's in the palette of a beach vacation.
There will be four new tropical flavors.
These include pink (paradise punch), white (pineapple), orange (tropical twist), and purple (passion fruit). Consequently, we are feeling the need to grab our shades, sling on a bathing suit, and stock up ASAP.
Tropical Sour Patch Kids will be available this month.
They will cost $2 a bag — what a steal! You can't buy them online yet. But, they've already been spotted on some shelves. So keep an eye out for this '90s treat!
And how cute is that flower in the Sour Patch Kid's…hair?
https://www.instagram.com/p/BQLt0huBNbZ
The candy line made its commercial debut in 1995 and is a favorite of '90s kids. Furthermore, over the years, they've introduced new flavors including Sour Patch Berries, Sour Patch Blue Raspberry, Sour Patch Cherry, and Sour Patch Extreme. And that's not even mentioning the Sour Patch Slurpees at 7-Eleven.
We can't wait to try Sour Patch Kids Tropical and see how they stack up! They sound like they could be the perfect summer treat.