Sophie Turner transformed into a go-go dancer who's about to go rogue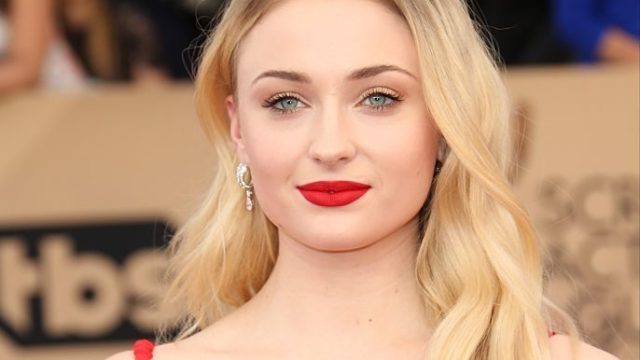 Cue the Austin Powers theme music! Game of Thrones actress Sophie Turner arrived to the Louis Vuitton fashion show during Paris Fashion Week Womenswear Fall/Winter 2017/2018 dressed to the 1960s nines. Wearing a mini skirt and thigh-high white leather boots, Turner transformed into a go-go dancer who's about to go rogue. And needless to say, we love everything about her latest look.
In her head-to-toe leather ensemble paired with a Jon Snow-styled fur stole, Turner is the epitome of lush. The drop waist/high neckline dress screams '60s go-go. But come on, who are we kidding? The boots did the majority of the talking for this outfit.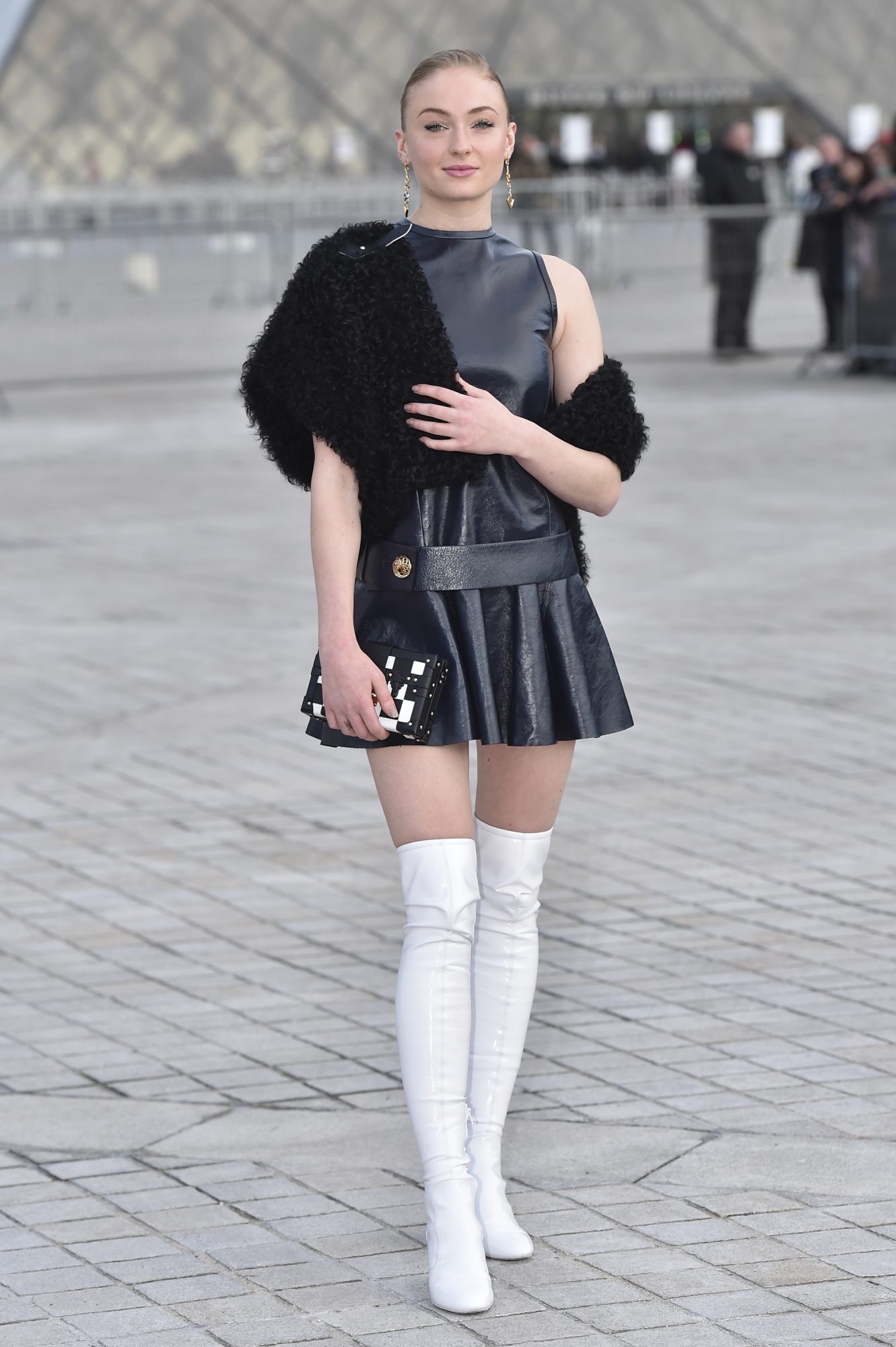 The fashion on the Louis Vuitton runway was divine, but these boots were highlight of the event. Jennifer Connelley also arrived wearing the thigh-highs in white, as did Lea Seydoux, who opted to wear the pair in black.
The show took place inside The Louvre amongst the Cour Marly's sculpture exhibit ,making for a majestic and sprawling runway.
Turner posted a picture to her Instagram of her arrival to the Louvre.She captioned it, "Louis at the Louvre."
We think the entire show should have been called that, don't you?
And Turner wasn't the only one to arrive in 1960s style. The fashion in the show clearly drew inspiration from that era. Many of the models sported '60s-styled trousers and chunky turtlenecks that were popular in that decade.
We're so glad that the white go-go boots are back. They certainly are a statement piece, but if you like to take risks with your fashion, then you might want to try a Sophie Turner-inspired go-go dancer-gone-rogue ensemble!