Sophie Turner Will Voice Princess Charlotte In an Upcoming Animated Series
From Queen in the North to Princess of England.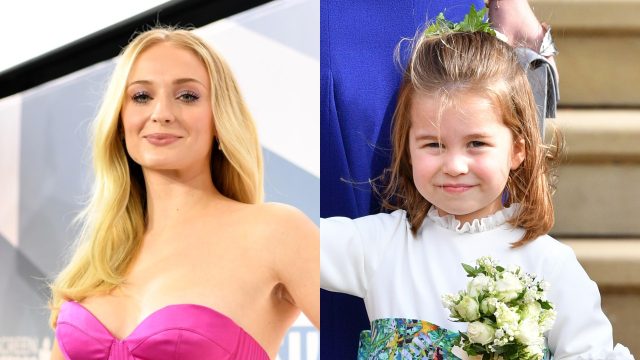 Sophie Turner is the true queen of throne hopping. Now that she's packed up playing Sansa Stark, the Queen in the North on HBO's Game of Thrones, Turner is lending her voice to another royal, and a real one this time. Turner will voice Princess Charlotte, daughter of Prince William and Kate Middleton, on the upcoming HBO Max animated series The Prince.
On October 31st, The Prince writer and producer Gary Janetti announced Turner's role in the new series, which is based on Janetti's satirical Instagram page that put words to Prince George's always-hilarious sassy faces.
"Meet Charlotte," Janetti captioned a clip from The Prince, in which Janetti himself voices Prince George. "Sophie Turner @sophiet," Janetti tagged the Thrones star, adding, "The Prince coming to @hbomax."
Although we're pretty freaking excited about Turner getting involved in a new HBO endeavor, we won't even try to take the spot as her number one fan. Her husband Joe Jonas has that role covered.
Jonas posted Janetti's Instagram video in his Instagram Story shortly after it went live, writing, CANNOT WAIT! next to the repost.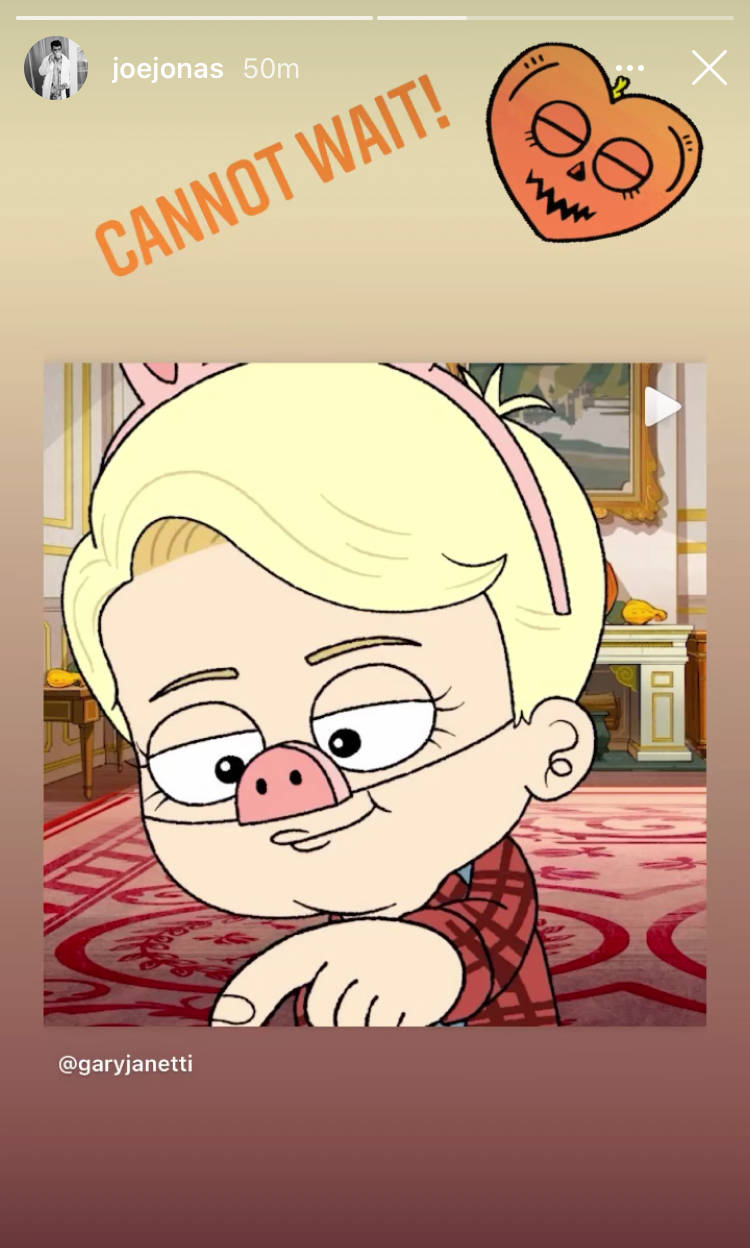 The animated series, which has yet to set an official premiere date, will follow the trials and tribulations of Prince George as he grows up within the royal family. Turner and Janetti will be joined by Orlando Bloom as Prince Harry, Condola Rashad as Meghan Markle, Lucy Punch as Kate Middleton, Alan Cumming as George's butler Owen, Frances De La Tour as Queen Elizabeth, and Iwan Rheon as Prince William.
We cannot wait to see if Turner channels some of her Sansa Stark energy into her role as the cute and mischievous Princess Charlotte.