Sophie Turner opened up about having suicidal thoughts in a candid new interview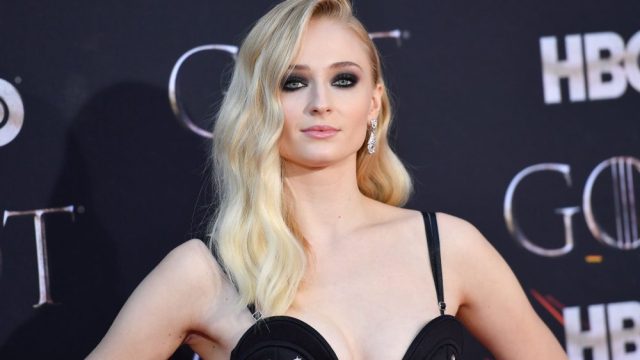 While the internet brings us many good things, it also means that people in the public eye—especially women—face more scrutiny than seemingly ever before. And it can have a profound impact on mental health. Recently, Game of Thrones star Sophie Turner opened up about her past struggles with depression, sharing that she experienced suicidal thoughts after getting negative feedback from fans in her teens.
In the April 16th episode of Dr. Phil's podcast, Phil in the Blanks, Turner shared that going through puberty while acting on a hit series was difficult, and she dealt with cyber bullying about her weight, skin, and acting. She became depressed, struggling to leave her home and isolating herself (however, she clarified that while she doesn't believe the bullying caused her depression—which she said resulted from a chemical imbalance—she does think it was a catalyst). She told Dr. Phil that she "used to think about suicide a lot" when she was younger.
"Maybe it's just a weird fascination I used to have," she said. "But yeah, I used to think about it." However, she also noted that, "I don't think I ever would have gone through with it."
Turner told Dr. Phil that she began going to therapy and taking medication to treat her depression, and she added that she gets support from her best friend, Maisie Williams, and her fiancé, Joe Jonas.
"I love myself now, or more than I used to," she said. "I'm now with someone that makes me realize, you know, that I do have some redeeming qualities, I suppose, and when someone tells you they love you every day, it makes you realize why that is, and I think it makes you love yourself a bit more."
We're glad that Turner took steps to care for her mental health and even more grateful that she's sharing her experiences with suicidal ideation. Mental health issues have been stigmatized in our culture for too long, and we applaud those in the public eye who are helping to shine a much-needed light on these (very common) experiences.