Sophie Turner wore a "goth plaid" dress, and now we need one
While the goth trend that took hold last summer may be winding down, it's still alive. But nowadays, we have even more renditions of the ghoulish aesthetic to choose from. Garden goth? Got it! Bubblegum goth? Absolutely! And thanks to Sophie Turner, we even have plaid goth!
The Game of Thrones star wore a black, single-sleeve Louis Vuitton plaid dress at the Louis Vuitton resort show in Kyoto, Japan, and she looked equal parts dark and sophisticated. She wore the mini dress cinched at the waist with a belt and completed the look with a matching bag.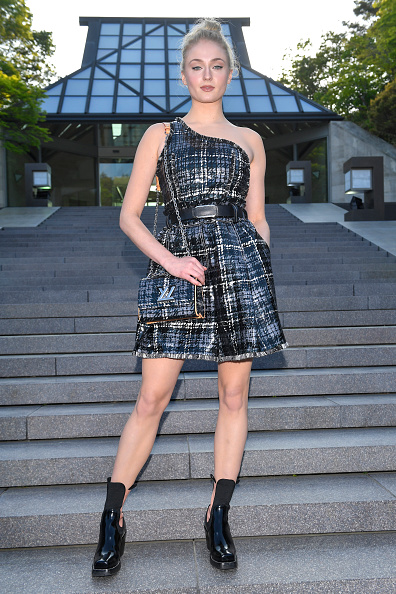 This is the perfect sort of "haunted schoolgirl goth" we're going for, and Sophia nailed it masterfully and effortlessly. We also love the patent leather boots she finished the outfit with. The texture pops with the contrasting dress and gives the look even more depth.
Sophie kept her hair and makeup simple, opting for a rosy glow with the otherwise gray-on-gray look. With her hair pulled back into a bun, Sophie looks like the right mix of dressed up and dressed down, and believe us, that's harder to achieve than you'd think!
https://www.instagram.com/p/BUHyWBWFBWT
We love this look — especially for the #summergoth season approaching. If you want to steal this look, read on. We got you covered.
Macy's CeCe "Dallas Metallic Tweed Fit & Flare Dress"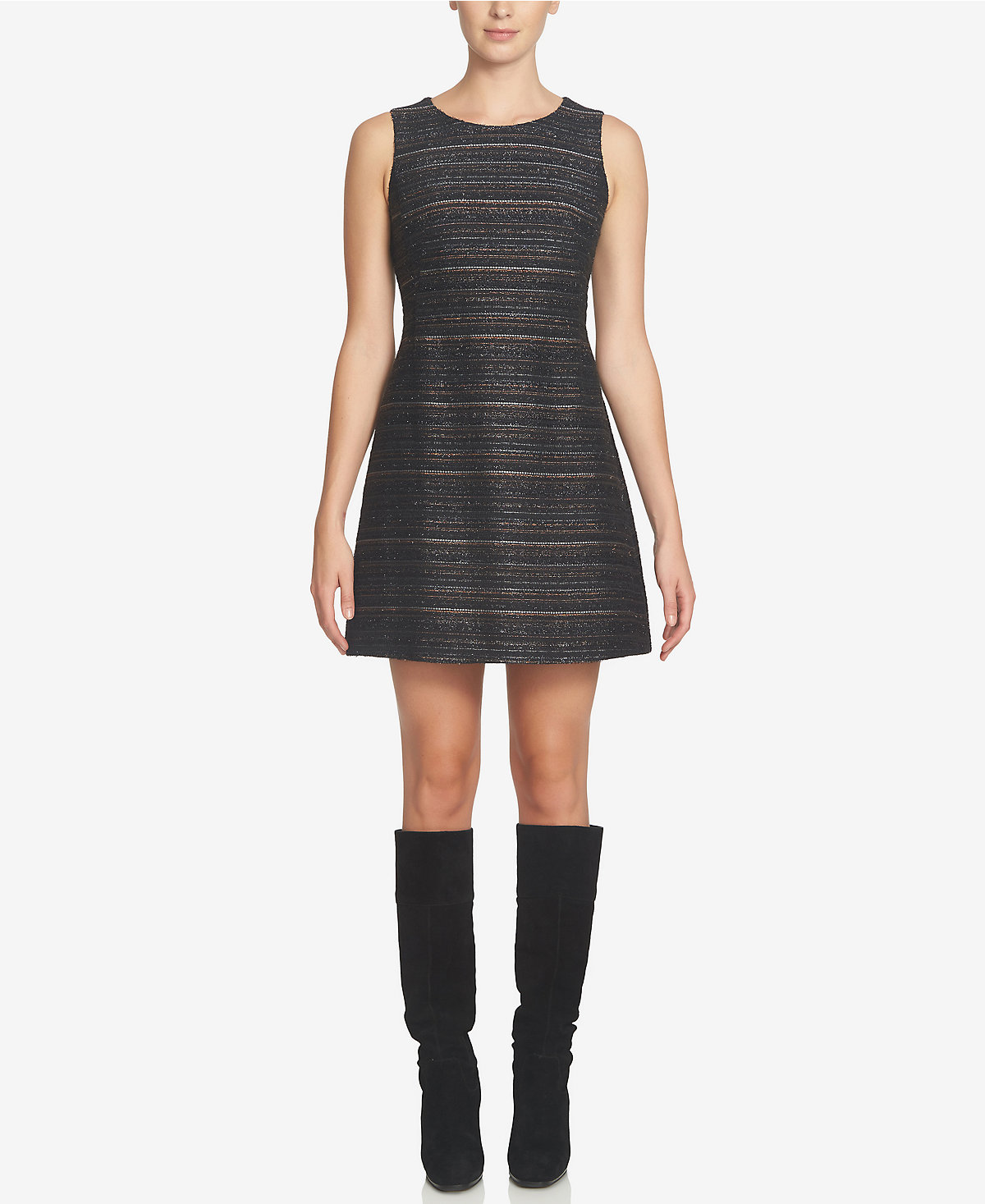 Buy here for $79.99. 
YesStyle Orange Bear "Grid Tweed Shift Dress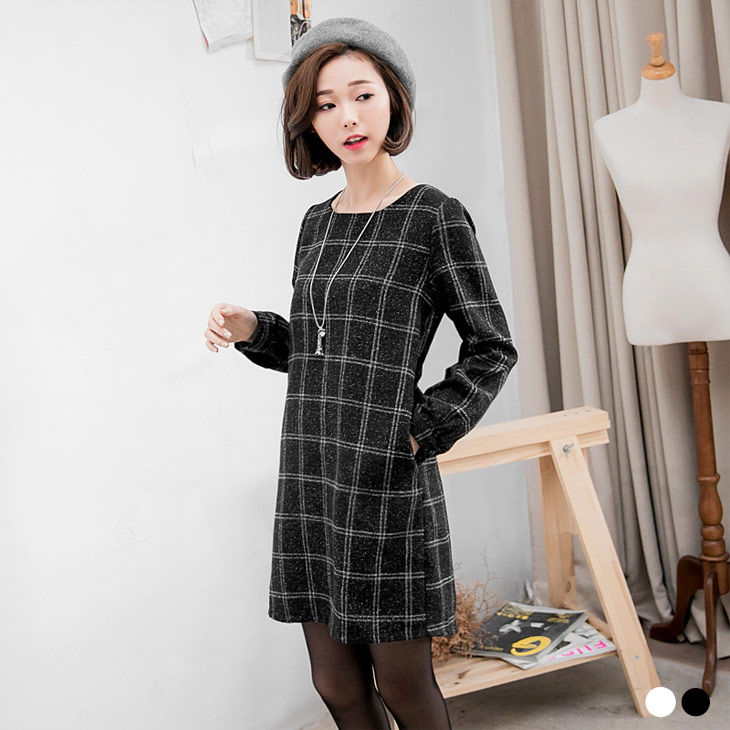 Buy here for $25.12.
Nordstrom Rack, Dee Elly "Lace Plaid Slip Dress"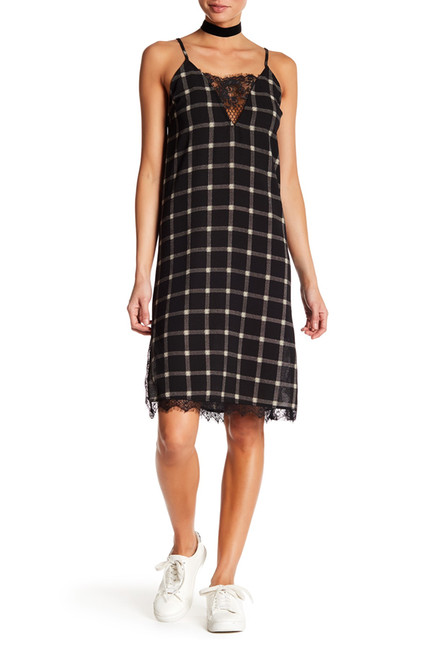 Buy here for $28. 
Let's get goth.