Sophie Turner reveals that Sansa will finally be in control for "Game of Thrones" Season 7 and we can't wait
Guys, we are still many long months away from the return of Game of Thrones and we can't wait. Because, according to Sophie Turner, Season 7 of Game of Thrones is about to get THAT much better…at least for our beloved Sansa Stark! And, frankly, it's about damn time, because as you probably WELL know our favorite red-headed Stark girl has been through a fucking lot. You know, like Joffrey…and Ramsay…?! We literally shudder at just the mention of those two cringe-worthy names.
Thank the old gods and the new Sansa is over with ALL THAT.
 Speaking with Entertainment Weekly, Sophie explained,
"[Sansa will be] in control for the first time – and it really suits her."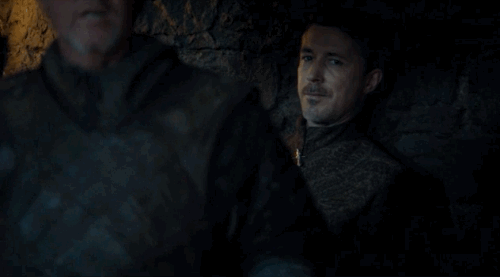 We totally got a glimpse of Sansa settling into her role as the Lady of Winterfell at the end of Season 6, so in a way we're not surprised her arc for Season 7 "suits her." Although, Sophie further explained that it won't all be sunshine and (blue winter) roses for Sansa either.
"She's kind of having a bit of a power trip. But she's also becoming more insecure, because there are threats to the power that she holds.
A POWER TRIP?! Well, the blood of many strong women does run through her veins, so we can kinda see where that would come from. Although, TBH, we'd kinda be down to see a power tripping Sansa. CAN YOU IMAGINE?!
Better watch out, Littlefinger.
Well, we can't wait to see what goes down for Sansa and the rest of the Stark clan next season on Game of Thrones! It's going to be a long winter until then…