Sophie Turner opened up about the benefits of getting out of her comfort zone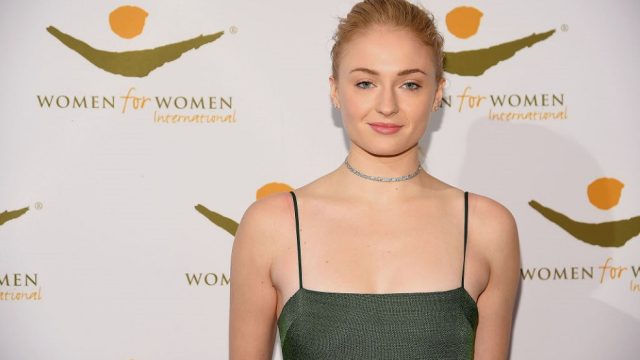 She's tried to keep it on the down-low, but it's pretty obvious that Sophie Turner is in a happy relationship. And even though she's not one to share details, she's made it clear that her relationships — including ones with new friends — have led her to seek out new experiences.
Even though we were introduced to her as the teenage daughter of Ned Stark on Game of Thrones, Turner is currently 21. And as you probably know, it's normal to expand your social circles and have a little fun during your 20s. A girl has to leave her set every once in a while, right?
In an interview with The Times, Turner explained that her relationship (reportedly with musician Joe Jonas) has helped her get out of her comfort zone.
"I'm happier than I've been in a very long time…I very much isolated myself for a while and forgot what was fun. Going out with friends, going out to eat, not really having a care," Turner explained.
We can understand how she might be a little hesitant, especially since she quickly became a household name. Game of Thrones started airing in 2011, and was a hit from its very first episode.
"People I've met recently in my life have drawn me out of that," the actress continued. "It really helps you own those insecurities. The things I tortured myself about before, I can forget about."
Turner also mentioned that it was a little tough to go out and be herself since everyone assumed she was much like Sansa Stark, even off-camera.
"Whenever I go out partying and drinking I've had people say, 'Hmmm … That's not very ladylike is it?'" she said. "Well, what am I supposed to do? This is me. I'm not going to be sitting at home wearing a dress and lighting candles."
We're just happy that Turner has managed to find a balance and gain a little confidence. There's nothing better than relationships that allow you to be yourself.