Sophie Turner doesn't view her engagement as an accomplishment, and here's why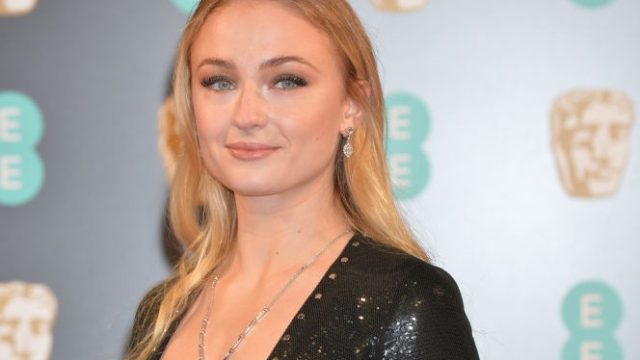 While she's happy about her love life, it doesn't mean she considers it her whole life. Game of Thrones star Sophie Turner may have fallen for a Jonas brother, but she doesn't think her engagement is her biggest accomplishment. And we're loving her perspective.
Turner got engaged to Joe Jonas this past October, and while we all knew they were romantically linked, the announcement was one of the first times they went public with their relationship aside from an Instagram photo of Jonas that Turner posted at the beginning of last year. She's said it's much easier to date someone in the industry, especially since they understand what it's like to have crazy work schedules.
And Turner knows what it's like to work hard. While Game of Thrones is wrapping up (sob), the actress has a ton of projects already lined up, including X-Men: Dark Phoenix and Girl Who Fell from the Sky.
"There's this weird misconception that being married is the greatest thing that'll ever happen to you," she said in an April 11th interview with Marie Claire. "But I've always found that my career is something I work for, and when I achieve something, there's a sense that this is the greatest thing I'll do in my life."
She went on to say,
"It's lovely to be engaged. Not like I achieved anything, but I found my person, like I'd find a house that I love and want to stay in forever. There's a sense of peace that comes with finding your person. But there's a drive that comes with your career," she continued.
We love what we're hearing — almost as much as we love seeing the fruits of Turner's labor on our screens. Congrats on the engagement, girl, but more importantly, well done on achieving your dreams.