Sophie Turner revealed a major "Game of Thrones" spoiler at the Oscars
Though Season 6 of Game of Thrones will be premiering on April 24th (about 56 more days to go!), we already know the name of one character who will miraculously be escaping Death's clutches. In other words, SPOILER ALERT!
While walking the Oscars red carpet, Sophie Turner (aka Sansa Stark) was interviewed by E! News' Giuliana Rancic and she (accidentally?) revealed what's going to happen to her character this upcoming season. Considering that GoT actors are great at keeping top-secret secrets, this is quite surprising and we are… suspicious.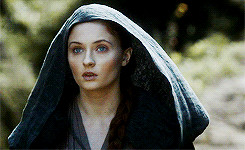 During her interview, Turner mentioned that she was seeing "death, death, death" while flicking through her Season 6 scripts. She then adds, "Okay, I'm good for this season." (Or, is that just what they want us to think?)
After re-watching the above Vine several times, we have to admit that Turner does sound like she's telling the truth. However, we're not resting easy just yet – because, honestly, we prefer a bit of suspense when it comes to our Game of Thrones predictions.
Then again… Turner did say something else, according to Entertainment Weekly, about Sansa Stark's Season 6 at the SAG Awards: "I mean this season is a really, really big one for Sansa. It's probably her best season yet. It's her really coming into her own. She, this season, really commands the respect that she deserves and she grabs hold of it and she runs with it and it's really good."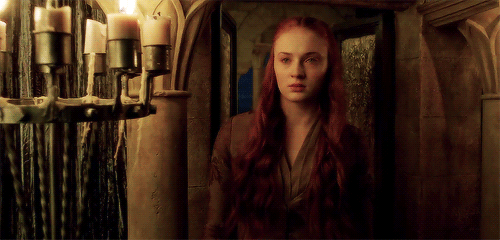 Alright, so it does seem that Sansa Stark is safe this soon-to-be season, but you never know with Game of Thrones!