Sophie Turner and Maisie Williams want to make a movie about their friendship, and we have no choice but to stan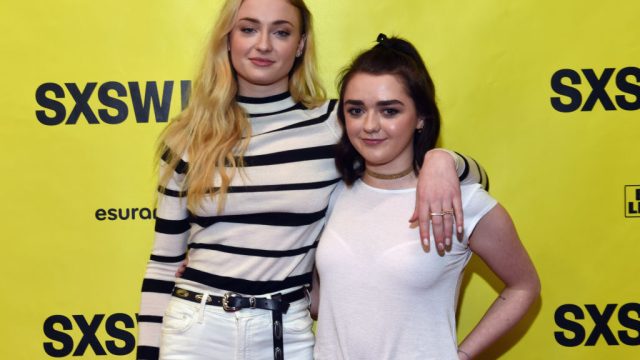 Now that Game of Thrones has officially come to an end, we seriously fear we will never see our favorite Starks, played by Sophie Turner and Maisie Williams, on screen together again. But according to Turner, she and Williams are down to make a movie about their friendship. And, um, we're also down for that.
While sitting down to dinner with her Dark Phoenix co-star Jessica Chastain in a video for Vogue Paris, Turner said that she and Williams discussed writing a film together about their friendship and connection as "soulmates."
"So, my best friend Maisie—who's on Game of Thrones with me, who plays Arya—she and I have a very intense friendship, a friendship that I haven't had with any of my other girlfriends before," Turner told Chastain. "We felt like we wanted to write a movie about a friendship where it's kind of like, you're soulmates, but you're friends, and it's like this beautiful connection, but it can also be quite destructive."
Turner explained that her ultimate goal is to become a producer or a director so she can "have full creative control and create [her] own vision." Perhaps her potential film with Williams could be just that.
Turner told Chastain that she and Williams haven't started writing their screenplay just yet, but she did buy a screenplay writing book. Chastain said she wants to read whatever Turner has written so far, so with three creative brains behind the project, we're certain this idea will come to fruition eventually.
Just imagine this in film format:
https://www.instagram.com/p/BPAmN4HBB4r
We're so ready. Bring "Mophie" to the big screen.