Sophie Turner just posted the most amazing photo of Maisie Williams and we have lots of questions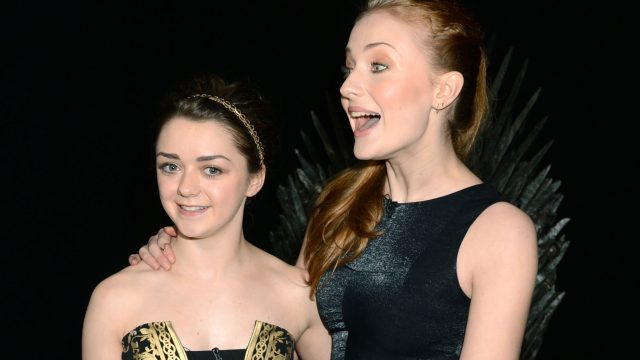 The real life friendship of Maisie Williams and Sophie Turner – who as we're SURE you know play fictional ass-kicking sisters Arya and Sansa Stark, respectively, on Game of Thrones – is truly a thing of legendary beauty.
#mophie forever.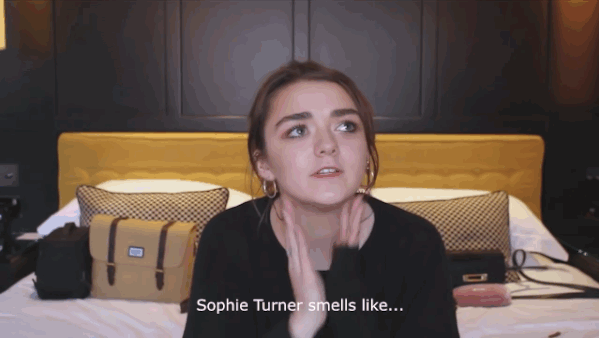 And now that most of the Game of Thrones cast is back in Belfast, filming scenes for the highly anticipated seventh season of Thrones, we're getting more and more candid photos of these stars out and about – and they're brilliant.
Like this HILARIOUSLY awesome, weird, and just amazing photo Sophie posted of Maisie.
Aptly captioned, "Winter Is Here."
There's so much going on in this adorable photo we feel as overwhelmed as Samwell Tarly inside the Citadel's library!
Basically us.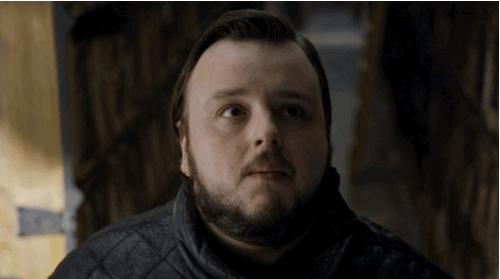 First of all, Maisie is wearing a crazy soft and warm looking white hoodie with…shorts?! And then she's sipping on hot tea (or coffee?) and holding an ice-cold cocktail in the other?! WHAT is happening here, ladies…
The Game of Thrones stars are probably just goofing around at a lovely brunch. As an eagle-eyed fan commented, they're eating at a popular Belfast diner called "Granny Annie's" – and TBH, we'd happily join them, because a) who doesn't love these two and b) more importantly, who doesn't love brunch?!
Hi. Yum.
Always loving every moment between these two amazing ladies!
https://www.instagram.com/p/BKTrg1jhb1M