Sophie Turner and Kit Harington cry together because "Game of Thrones" is actually just one big family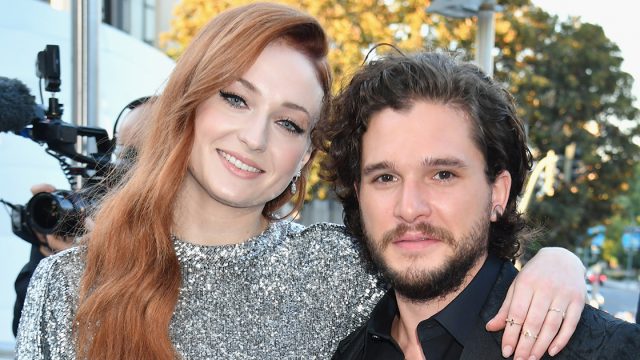 If you ever had any doubt that the cast of Game of Thrones was basically one big family, Sophie Turner has revealed she cries with Kit Harington because they're just like the Starks in real life.
The fact that there are only a few days left until the seventh season of GoT arrives means we're officially spiraling over everything Westeros. Part of this obsession comes in the form of the excitement we feel building now that we know, finally, the Starks will be reunited (in some way, shape, or form, at least), even if they do look grumpy about it.
Of course, you don't work on a TV show together for seven years and not become close with your cast and crew mates, but Sophie Turner has shared just how close her Game of Thrones co-stars are, and it's making our hearts swell.
Speaking to People, the actress said that they are a close-knit family.
"When you're in the public eye, for every one positive comment, you get ten negative," she explained. "So that's a definitely been tricky to deal with… but the support system has been the greatest thing for me."
In fact, Turner revealed that her and another cast mate really lean on each other emotionally.
"We cried together, Kit [Harington] and I," she revealed. "One of my biggest bonding moments was definitely when Kit and I just kind of sat in one our hotel rooms just talking about like, 'Are you okay? How's everything?' We just kind of check up on each other occasionally, and that always means a lot."
Isn't that just the greatest thing ever? We love that the cast of Game of Thrones has been able to rely on each other as they've become more famous. As we already know, Sophie and her on-screen sister, Maisie Williams, are BFFs, but it's great to see how they're all just one big, giant family.
Thankfully, we'll be able to find out exactly what happens to the Starks very soon. Game of Thrones returns for its seventh season on HBO this Sunday (July 16th). We can't wait, because winter is here…