Sophie Turner revealed how she and Joe Jonas first started dating, and it's such a millennial love story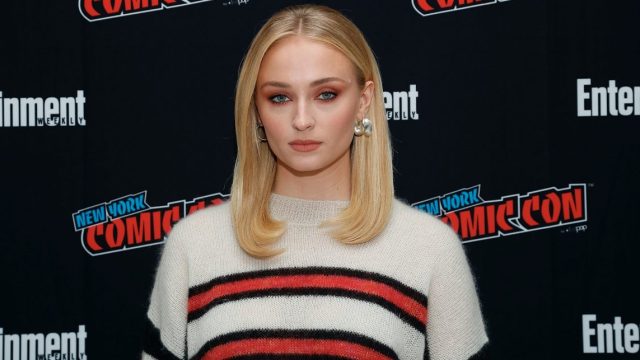 For the past two and a half years, Sophie Turner and Joe Jonas have been one of our favorite power couples. And while we know that the pair got together thanks in part to their mutual friend, Hailee Steinfeld, Turner recently shared the very millennial way that she and Jonas began dating. In a profile in Harper's Bazaar, Turner revealed that Jonas first connected with her via Instagram. Yes, in a tale as old as social media time, Jonas and Turner's relationship began with him sliding into her DMs.
"We had a lot of mutual friends," she told the magazine, "and they'd been trying to introduce us for a long time. We were following each other on Instagram and he direct-messaged me one fine day, out of the blue."
The rest, as they say, is history. Turner also admitted that Jonas's intense fans weren't always on board with their relationship. However, she did say that things are "better now."
"His fans have gotten a bit older," she explained. "If I'd been dating him during the years when he was appealing to the 14-year-old crowd, it might have been a bit more hostile."
Turner acknowledged that Game of Thrones fans are just as quick to rush to her defense—especially in the event that Jonas should ever break her heart.
"The people who watch the show are quite protective of me because they've seen me grow up," Turner said. "They write to him and say 'If you do anything to her...if you break her heart...' It's sweet. I like it."
Jonas and Turner's origin story is basically the most relatable thing ever (even if we don't have the whole international superstars thing going for us). Now…wedding details, please.