Sophie Turner posted the loveliest "Game of Thrones" reunion photo with Alfie Allen, aka Theon Greyjoy
Things are in full swing for Game of Thrones Season 7 as filming carries on in Northern Ireland (and beyond). There have been some seriously important Stark-related spoilers on set as well as some huge revelations about what's happening with Daenerys as she makes her way to King's Landing to take back the Iron Throne. However, beyond all the Thrones related spoiler news, there have been some fun photos off the set, too – like Kit Harington and girlfriend Rose Leslie out shopping for candles (yes candles!) in Belfast. And now your other favorite Stark sibling Sophie Turner just blessed us with the loveliest reunion photo.
Here's Sophie and Alfie Allen (Theon) reuniting between filming.
Sophie captioned this adorable photo with, "Stupid shots," but like COME ON, this is far from stupid, it's actually really great because the last time Sansa and Theon were together, things were not nearly as happy.
OH, THEON.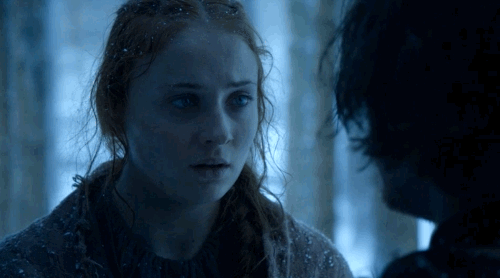 If you recall, Theon left Sansa as she (and Brienne and Podrick) headed north to the Night's Watch to find Jon Snow. Theon, however, was afraid Jon would not forgive him for all his past wrong doings (like, you know, betraying Robb Stark) and he felt super guilty about all that anyway, so he decided to part ways with Sansa and head home to the Iron Islands.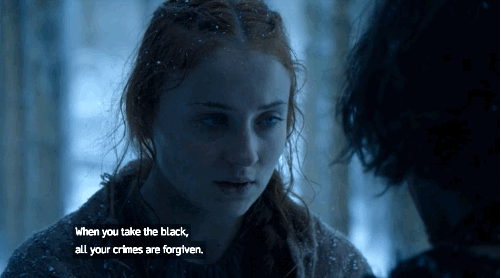 So, NOW we're wondering if this candid photo means Sansa and Theon will reunite again in Season 7? It seems like a pretty good possibility since the last time we saw Theon he and Yara were sailing alongside Daenerys who will INEVITABLY end up meeting Jon Snow and co… RIGHT?!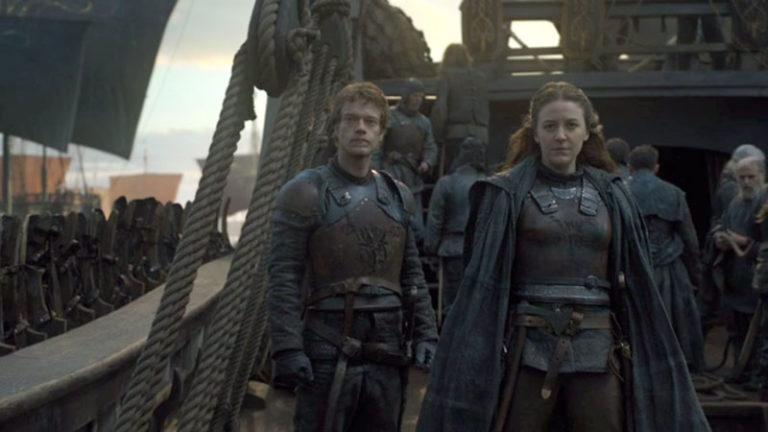 While we ponder over the idea of an amazing meeting between FIRE and ICE, it's fun to at least see these two lovely Game of Thrones stars enjoying some fun time again IRL.