Sophie Turner's mini cut-out dress looks like fashion from the future, we're not in Westeros anymore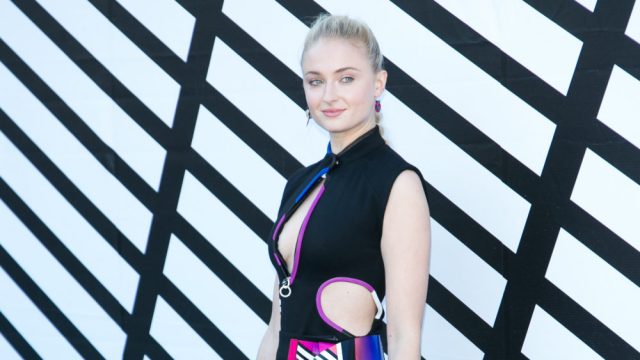 Hold up. Is that Sansa Stark serving some neon and cut-out realness at Paris Fashion Week? In a giant leap from her long, flowy ensembles on Game of Thrones, Sophie Turner is obviously very okay with trading in her Westeros neutrals for some eye-catching Louis Vuitton.
This look is a lot less ice and a whole lotta fire:
Those cut-out panels! Now this is what we call a head-Turner (get it?).
The 20-year-old star looks like a work of futuristic pop art, flashing bright neon trim and bold patterns against a sleek black and white gown that shows off her legs. She paired the daring look with some lace-up combat boots that toughen up the whole number while also subtly reminding us of who's in charge. (It's Sophie. Sophie's in charge.)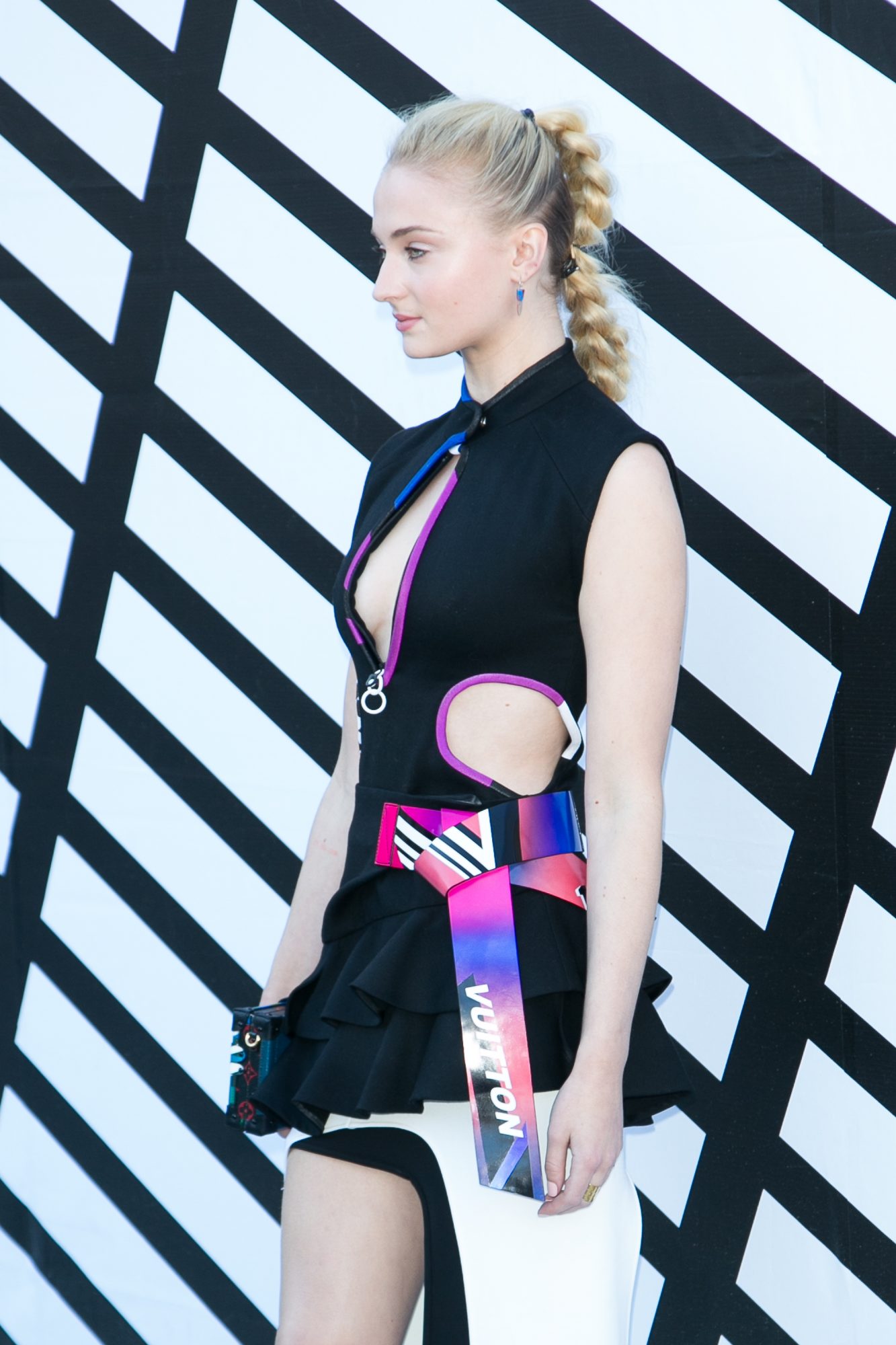 This fierceness is not in the book series.
Hey, George R. R. Martin, consider writing this dress into next season's storyline? Please?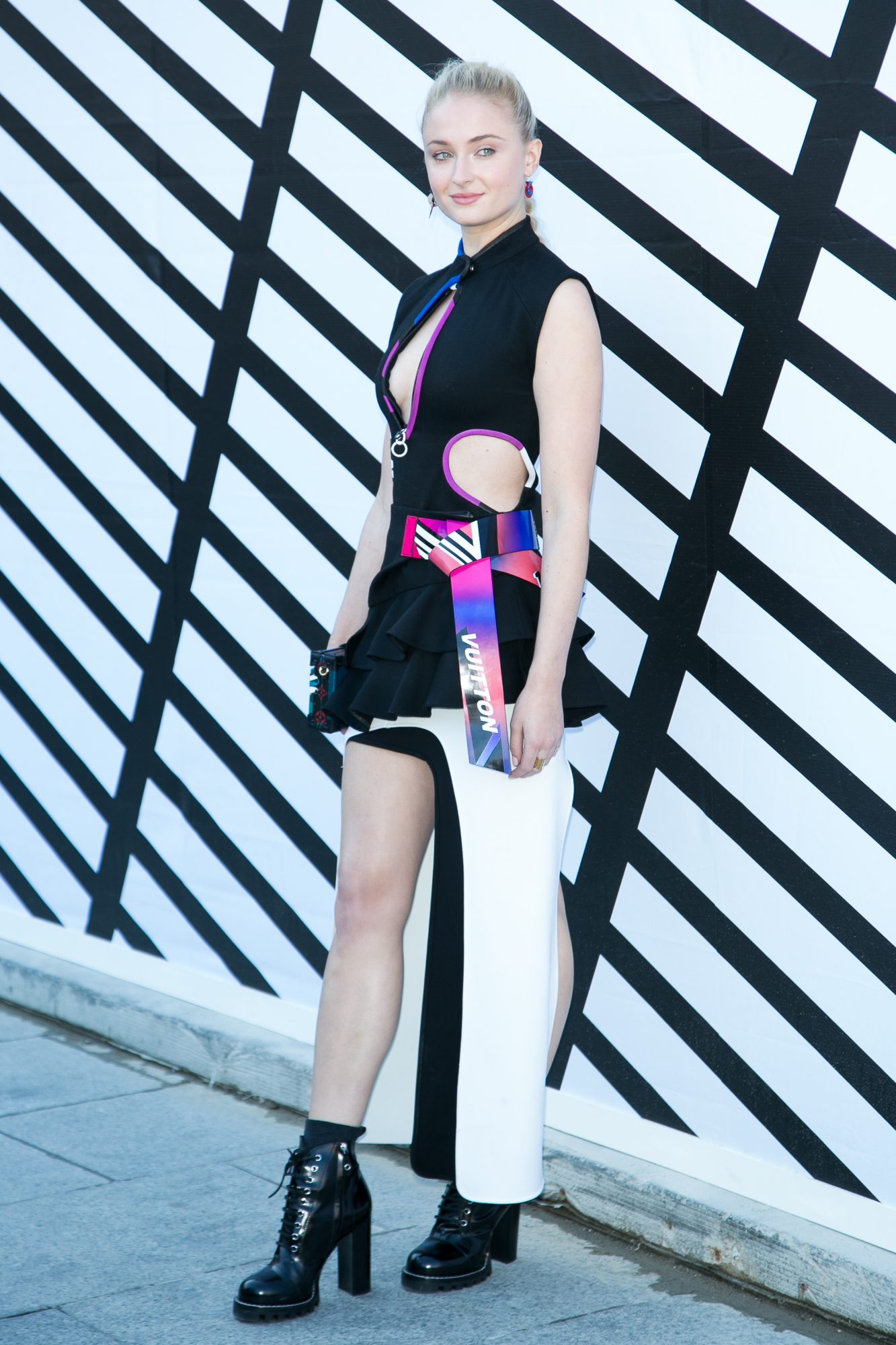 The feminine ruffle at the hip is everything.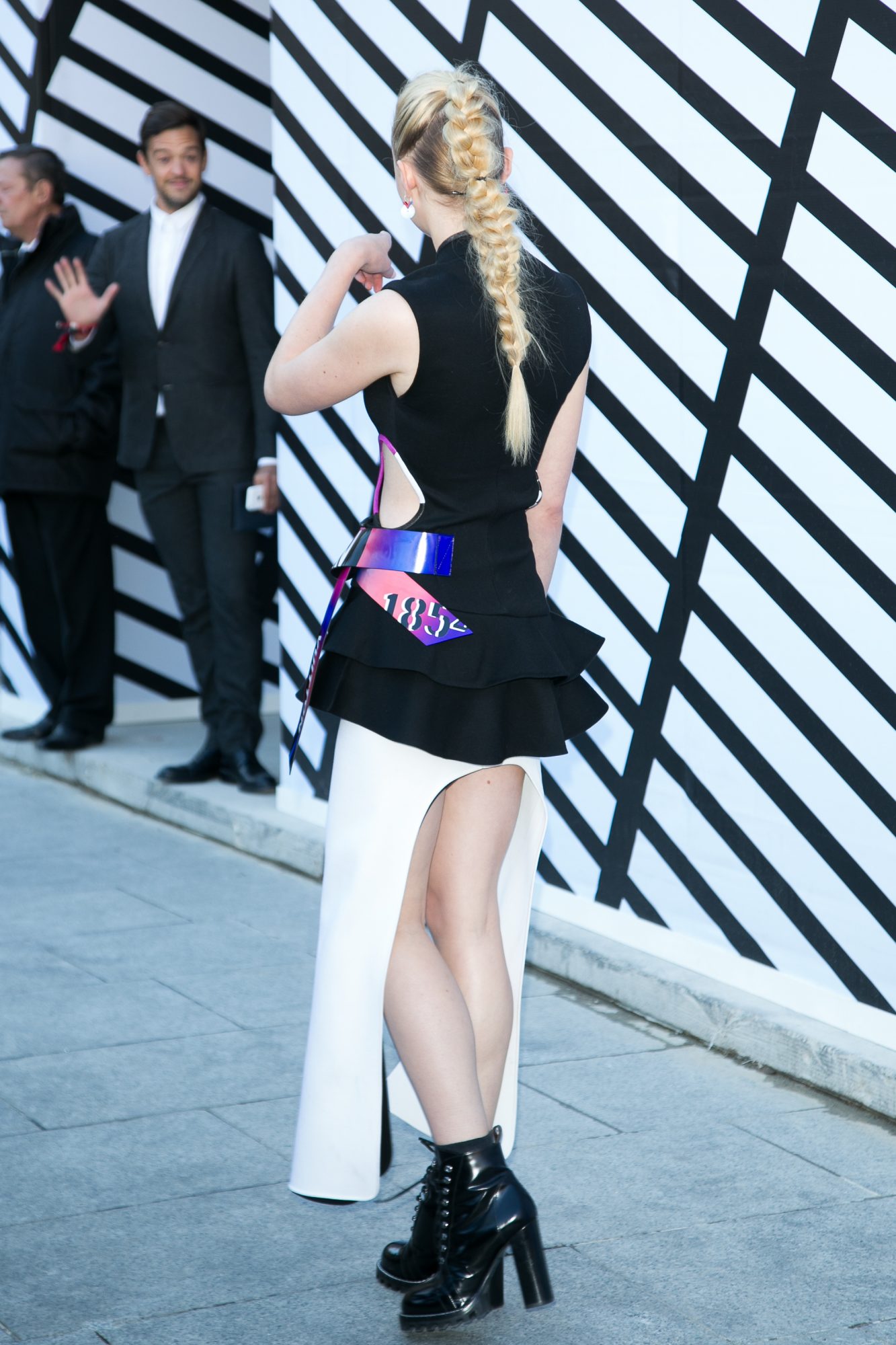 *SPOILER* That braid is what brought Jon Snow back.
Watch out Sophie! Wintour is coming! Anna Wintour that is… Okay. We'll stop.