Sophie Turner clapped back at Twitter trolls who made fun of her for crying in public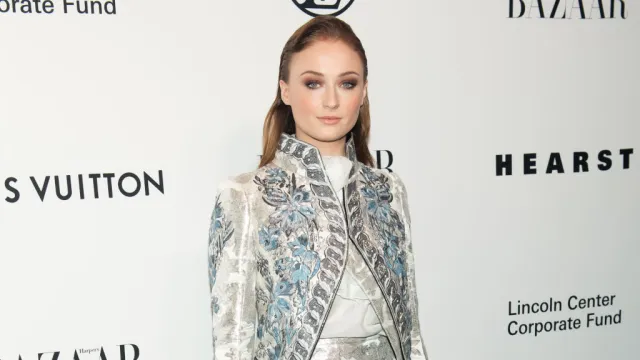 Sophie Turner made headlines on Thursday, August 16th after she was photographed crying in the streets of New York City. She covered her face while her fiancé, Joe Jonas, consoled her.
The pictures portray an intimate moment that should not have been captured (and circulated) by strangers. But worse still, internet trolls mocked the Game of Thrones star for her tears. NOT cool. And it's especially not cool once you know the reason for her crying fit.
Turner took to Twitter to explain why she was having such a tough day. And the reason is beyond relatable: She had her period. Specifically, she was suffering from bad cramps. Oh, girl. We have BEEN there.
"Lol. Thank god I have a loving fiance," Turner tweeted. "Periods are a bitch." false
Unfortunately, because this is the internet, a number of trolls decided to challenge the actress. Some tweeted that her reason for crying wasn't authentic.
Another insinuated Turner cried to get the attention of the paparazzi.
Finally, Turner decided she'd had enough.
false
Just to be clear, any reason for crying is legitimate, whether in public or not. And as many women know, periods can be very emotionally and physically trying. Some women are even forced to take time off work to cope with their menstrual cramps or uncomfortable periods.
We hope Sophie feels better, and we're glad that Joe was so supportive. If you're struggling right there with her, try one of these amazing home remedies to combat period cramps.