Sophie Turner looks like a '90s summer dream in this Instagram pic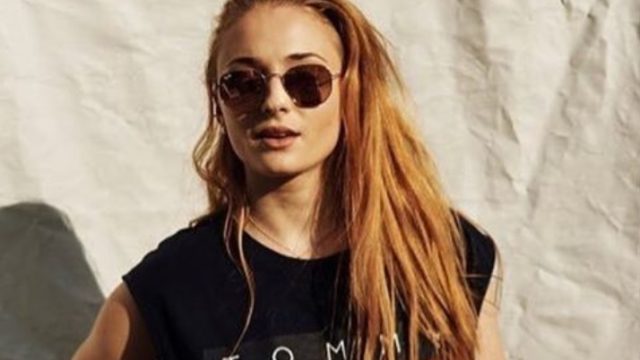 Attention all '90s babies, Sophie Turner is showing you exactly how to rep your decade, and looking super hot in the process.
Look at her! She could pass for a young Sheryl Crow going to soak up the sun. The slicked back hair is a serious plus. You might be too young to actually have rocked the high-waisted jeans, or vintage Tommy Hilfiger tee, but if you need any tips on how to incorporate this decade into your wardrobe, then take a cue from the lovely Princess Sansa.
Wow, hot pants? That's a '90s look we thought was toast for sure. Trust a Stark to bring it back in style, she knows just how to dress it up to make it look fun and modern, even with a retro nod. The high ponytail is fantastic, too!
The '90s has been inspiring fashion trends for the a good part of recent seasons, and celebs like Sophie are taking the latest fads and making them their own. Check out this cute and chill outfit she was rocking while hanging out with friends.
Even the black and white horizontal stripes have a bit of a 90s vibe to them, though the crop top helps to pull the outfit into 2016, for sure. We love that Sophie is delving into such a crazy decade for fashion inspo, what do you think she'll try out next?