Prepare yourself: Sophia Lillis (Beverly in "It") is going to be everywhere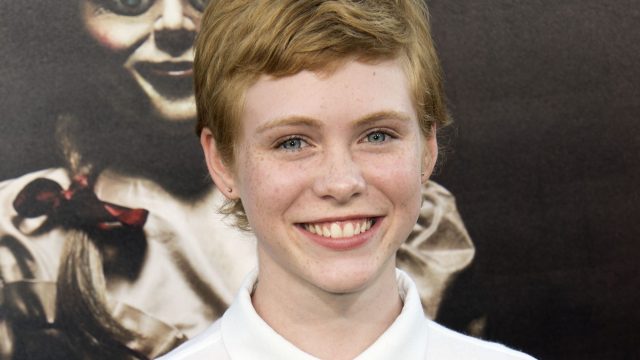 Before starring as Beverly Marsh, the only female member of the "Losers' Club," in the 2017 adaptation of Stephen King's It, Sophia Lillis had only two acting credits on her resume. But after seeing her kick butt as Beverly, we have no doubt that Lillis is about to be everywhere.
She's only 15, yet Lillis knows what she wants and isn't afraid to go for it.
"I've always wanted to be — I know people think this is an insult — but a jack of all trades," she told WWD earlier this month. "You have to have a lot of skills when you act; you might not have it when you start, but you definitely end up with a few skills along the way."
Lillis enrolled in acting classes at the Lee Strasberg Theatre and Film Institute in Manhattan after starring in her stepfather's student film. One of her teachers from the Institute recommended Lillis to a friend who was shooting a thesis film, and that's where the young actress's career began.
Since shooting It, Lillis has signed on to the television series Sharp Objects and another short film called Tiny Mammals.
With her cropped hair and freckles, Lillis is the perfect combination of young Jean Seberg and Shannon Purser from Stranger Things. Her look, skills, and down-to-earth personality are about to boost her into stardom and we hope she's prepared.
We certainly are!
https://www.instagram.com/p/BWtV__QBRlr
She may have played a "loser," but Lillis is far from that label. We applaud her for a job well done as Beverly in It, and we cannot wait to see what the entertainment world has to offer her in the future.