Sophia Bush posted the cutest birthday message for her "One Tree Hill" BFF Hilarie Burton, and #Breyton4eva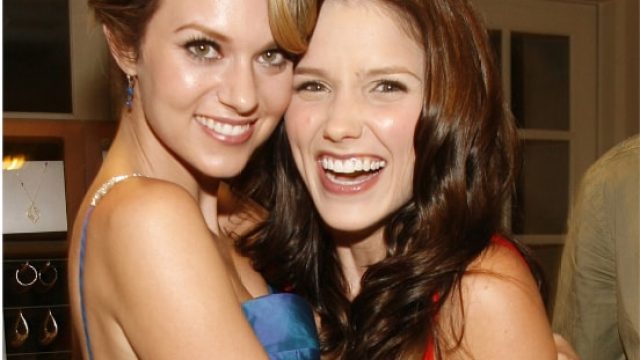 Friends are forever. It doesn't matter how much we grow up or what we go through; real friendship endures. In many ways, our friends are our real family. Real friends can also hit you right in the feels with a good social media post too. That's why we're happy to confirm that One Tree Hill co-stars Sophia Bush and Hilarie Burton are, in fact, real-life best friends. It may have been five years since the showcame to a close, but we're happy to report that they're just as close as ever!
Her post is so sweet and honestly rings so true to anyone who has been over the moon about how much they love their bestie. The references to all their days growing up together and getting through life are so real. On top of that, the picture of them together is just so darn adorable. They look so happy together! However, if you thought that was precious, get ready.
Burton wrote back, and her response is just as sweet!
"You are just……..the prettiest inside and out. I love the wild women we've evolved into TOGETHER," Burton commented on her BFF's photo. "Thank you for unconditional friendship and for being my style icon!!!! Seriously Soph. You're magic. I love you. Xxxxxxxx."
We cannot get enough of this duo's IRL friendship! They are just so kind and appreciative of each other as people. We're sort of wishing they had a spin-off series together so we could keep up with their friendship on the regular. So happy birthday, Hilarie Burton! Sophia Bush loves you a lot, and it is magical.
BRB, calling our best friends!