Sookie's appearance in the Gilmore Girls revival is as wonderful as we'd all hoped it would be
When we first heard that the Gilmore Girls revival was happening, we had a lot of questions. And one of the first thoughts to cross through our minds was which of our beloved characters would be coming back. At first, it seemed like Sookie wasn't going to be able to be a part of the new episodes. When we heard the news, our hearts broke and we wondered if we'd ever be the same again.
But, ever the queen of our hearts, Melissa McCarthy put her Sookie St. James bandana back on. She blessed us with an appearance that warmed the cockles of our hearts.
Goodness knows that deep down we would have understood if McCarthy was too busy slaying the film world to return to Stars Hollow. But we're ever so grateful that she came back and took back her rightful spot in the Dragonfly Inn's kitchen.
We learn in the beginning of the season that Sookie has taken a six-month-turned-two-year sabbatical at Dan Barber's Blue Hill Farm. She is working on innovations in agriculture and generally kicking ass in her career.
Clearly, Lorelai is wrecked without her best friend, though she does her absolute best to hide it.
As much as it breaks our hearts to hear that Sookie isn't by Lorelai's side at the Dragonfly Inn, it filled our hearts with joy to find out that she was finding so much success in her work. She's a food genius and she deserves her success! It's about time she is out in the culinary world. We're glad that she's making waves outside of their small town, even if it means she doesn't see Lorelai as often.
We knew she'd be back, though. And we spent every episode of A Year in the Life holding our breaths and waiting to see when she'd return. And she didn't let us down!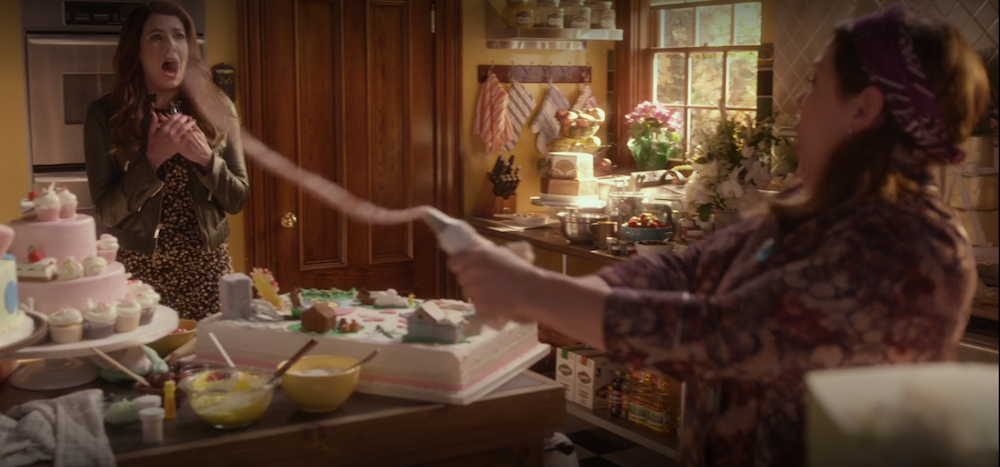 Just when Lorelai needs her, Sookie pops back into her kitchen to help design Lorelai's wedding cake for her wedding to Luke.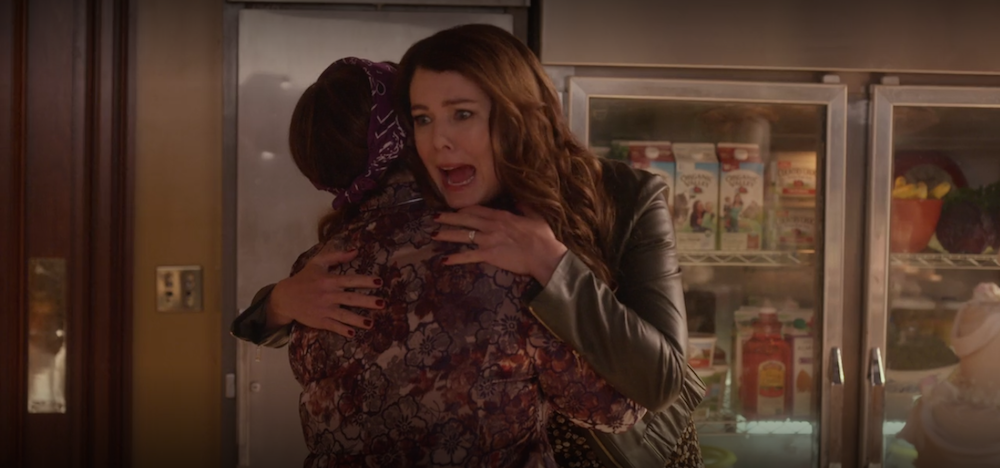 We know exactly how you feel, Lorelai!
The entire kitchen is full of potential wedding cakes for Lorelai to choose from. In true Sookie form, they're all unique and perfect and detail-oriented.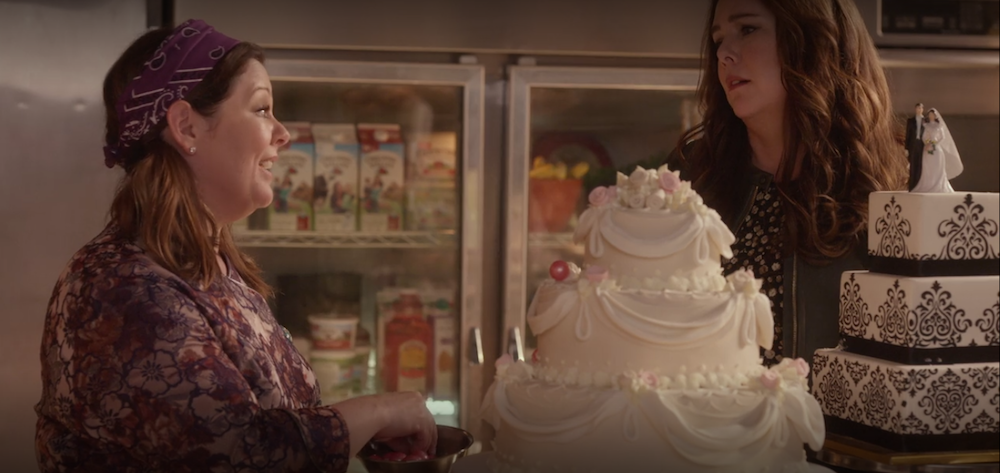 She even makes a cake representing all of Lorelai's life milestones along with the history of their friendship.
If you'll excuse us, we'll be in the corner sobbing.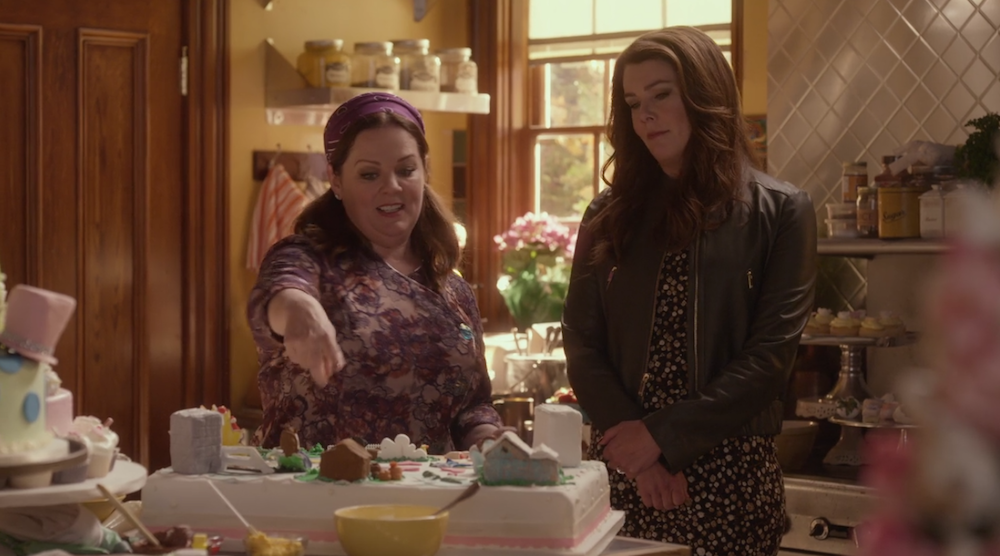 Sookie tells Lorelai all about her adventures on the farm.
She does a lot of dirt eating and was actually arrested because the police thought she was breaking into her own home.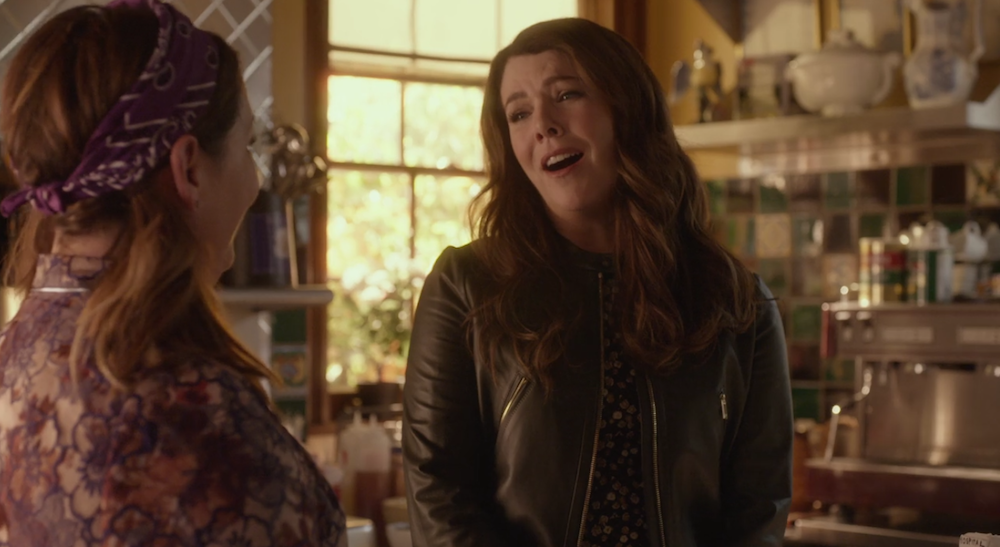 Same old Sookie!
It's so good to know that no matter how much time has passed, Sookie and Lorelai will always be there for each other — supporting each other as best friends forever, no matter what!
And it wouldn't be Gilmore Girls without a little Michel and Sookie verbal sparring session.
He really gives it to her for taking away his low-fat granola and making Lorelai a total mess in her absence.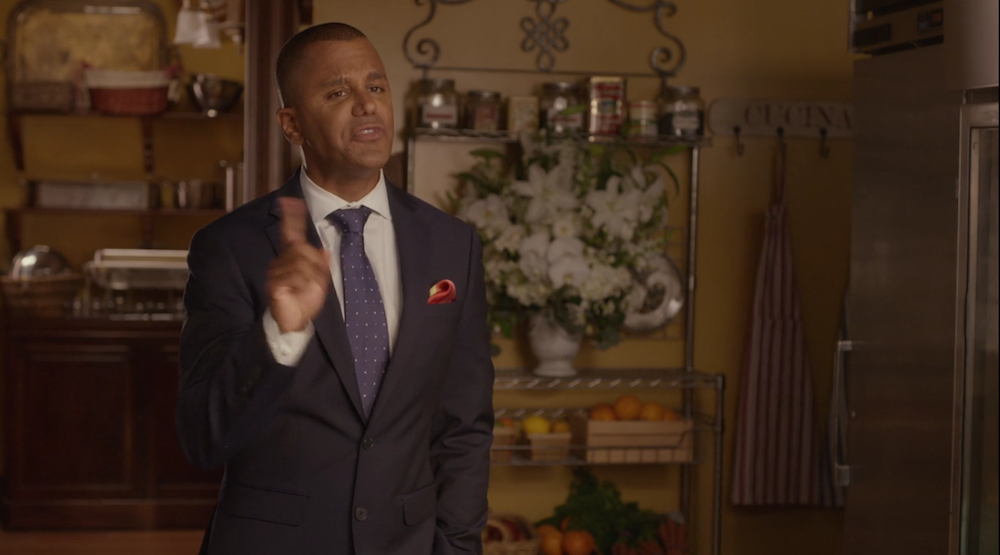 And Sookie wouldn't be Sookie without having a meltdown after realizing that Lorelai has let other chefs into her kitchen!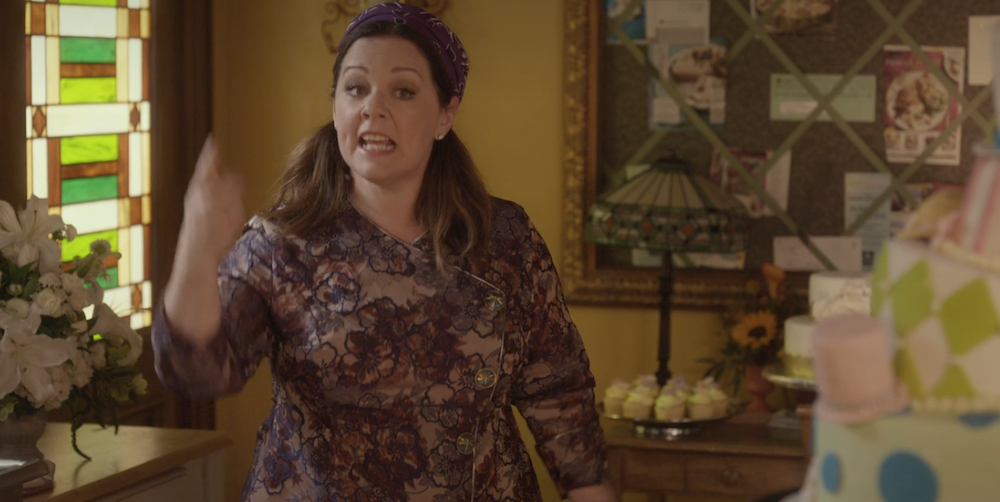 Lorelai and Sookie have been through so much together.
They're able to take a moment to appreciate this amazing business that they built together from the ground up and share in so many life moments. They've grown so much and come so far since the early days of the show, their successes feel just as real as our own, don't you think?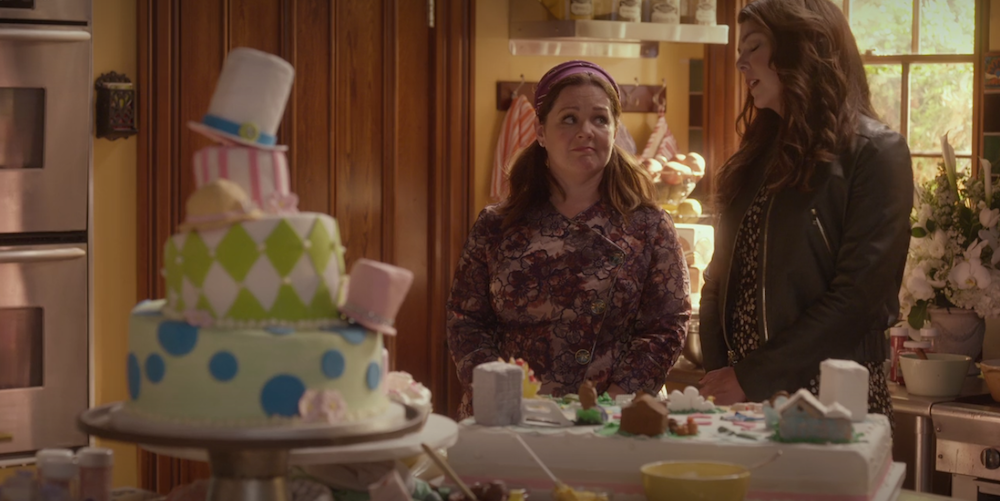 Yes, we obviously cried the first few times we watched this scene, but you actually can't blame us.
These two are the epitome of friendship goals and the world isn't right until they're together again in that kitchen!
While we could have used four full hours of Sookie St. James, this was a super satisfying and emotional reunion that was true to the friendship that we all grew to know and love so many years ago. It makes us happy to see Sookie happy and doing so well — she's just having her zany adventures a little farther away than we'd like! But Lorelai understands and is completely supportive.
Not to mention the fact that no matter what's going on, Sookie showed up right when Lorelai needed her. We'll be sleeping well tonight!