Someone dyed their dog rainbow colors for the best reason ever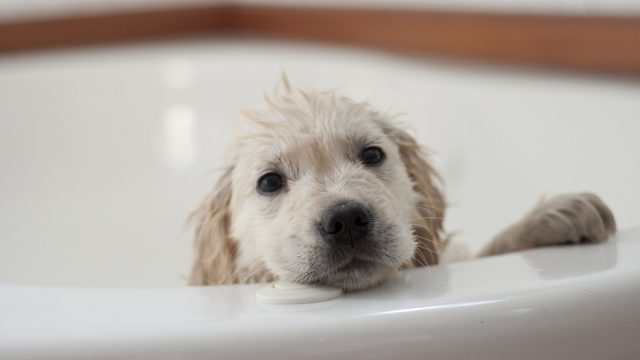 Dogs come in all shapes, sizes, and colors. Including rainbow. Don't believe us? Well, then you might want to see photos of the march for marriage equality that took place in Sydney. A bunch of dogs showed off their best rainbows to show their support. And it's more important than ever, since Australia is about to have a national postal vote on the issue, starting on September 12th. Ballots will be sent to Australian households asking whether or not same-sex marriage should be legalized, and it's very possible that their law will change for the better.
While every dog showcased looked truly fantastic, one supporter went ahead and dyed his pup the colors of the rainbow. And we have to say, this dog is totally nailing the look.
https://www.instagram.com/p/BY2wnPyBEHS
Here's another angle — as you can tell, a ton of people were impressed. In this slideshow, you can also see a few of the amazing signs that supporters created for the cause.
Some rally dogs preferred to let their hair stay natural, but dressed the part. In fact, a ton of these pups are straight-up stylish. Like these three very good boys.
https://www.instagram.com/p/BY2WALXnrBf
And this dapper pooch.
And we can't leave out this sweetheart.
Inspired to dye your dog? After seeing the dog above, we totally get it. But before jumping in and lending your support to Sydney by creating a colorful pup, you'll want to make sure you do it the safe way. The best thing to do would be to ask your veterinarian if they have any reservations (or suggestions) before going forward. Overall, it's not recommended to use any products with chemicals in them — instead, you'll want to use fruit juices or all-natural food coloring. Since dogs are quite fond of licking, you wouldn't want them to get sick.