Someone is creating fake rock concert events on Facebook, and they've gone viral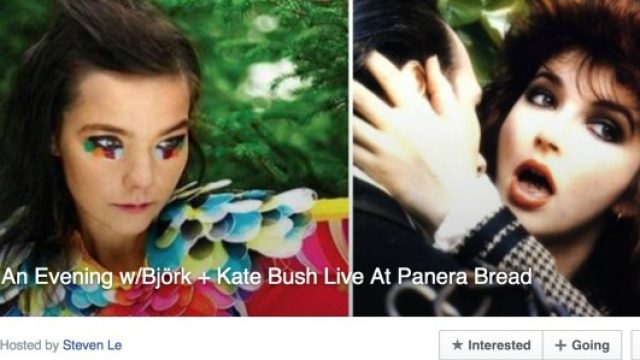 A few weeks ago, you might have heard about a Limp Bizkit show that was taking place at a gas station. Brian Baker created this Facebook event, titled "Limp Bizkit Comes to the Sunoco on Wayne," as a hoax. But, a lot of people didn't realize it was a hoax. The event was mentioned on the local news, and fans were extremely excited about seeing Fred Durst while getting their gas tanks filled. The Dayton Police actually had to address the issue directly, as many people were confused. false
(Even funnier, nobody seemed to realize that the date of the show was actually for 2017.) While this prank was pretty harmless — I mean, it may have broken the hearts of some hardcore Bizkit fans, but didn't cause any further damage — it's amazing to see how easily one event on Facebook can go viral.
So of course, there were a lot of copycat events. These were all created by different individuals, who likely were inspired by Baker.
On July 16th, TOOL will be playing live at Home Depot, in Pflugerville, Texas.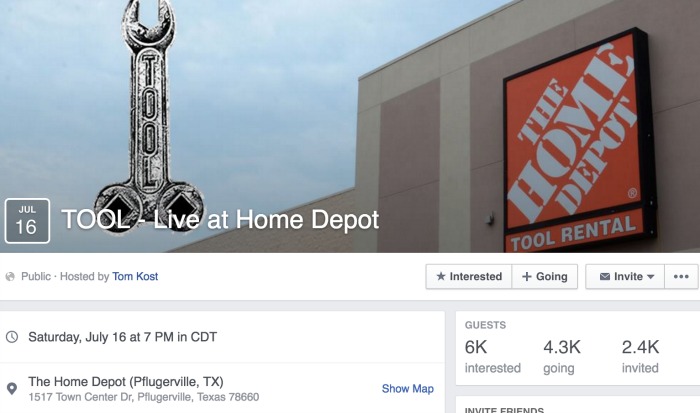 On June 15th, the Panera Bread in Havertown, Pennsylvania will be rocked by a concert featuring Björk and Kate Bush.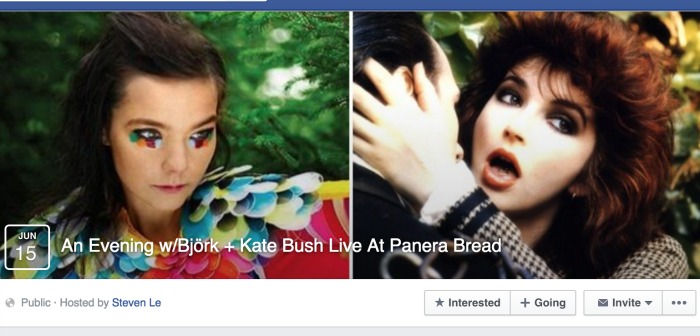 "A conversation between two legendary artists, who, like Panera's Bacon Turkey Bravo®, defy convention, shatter boundaries, and can't be ignored," the event invite states.
West Chester, Ohio is boasting an Enya concert at a local PetSmart on May 31st.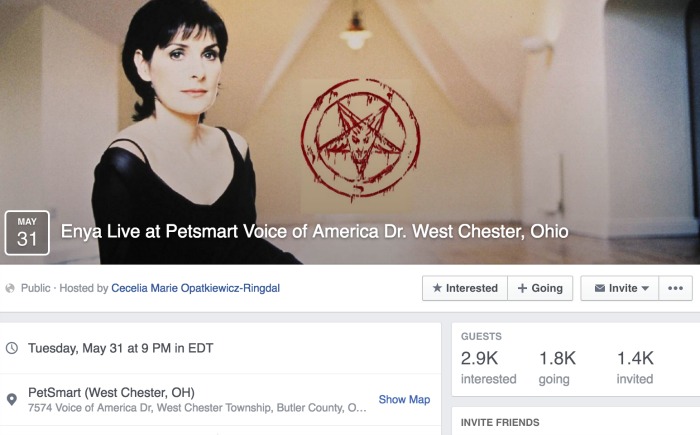 Terence Trent D'Arby will be playing at — you guessed it — Arby's, in North Austin, on July 19th.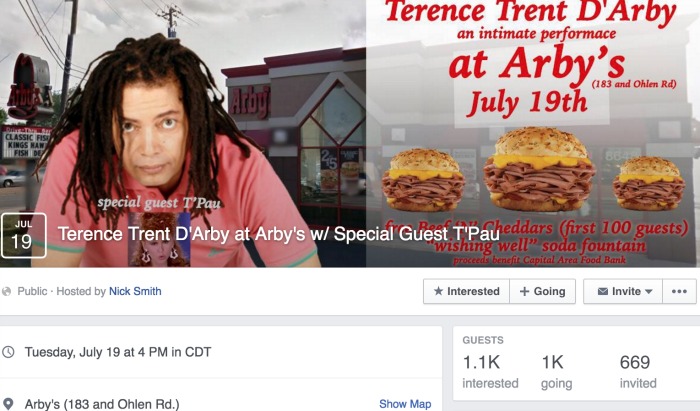 And, my personal favorite of them all, 90s band Hoobastank will live at a California Souplantation.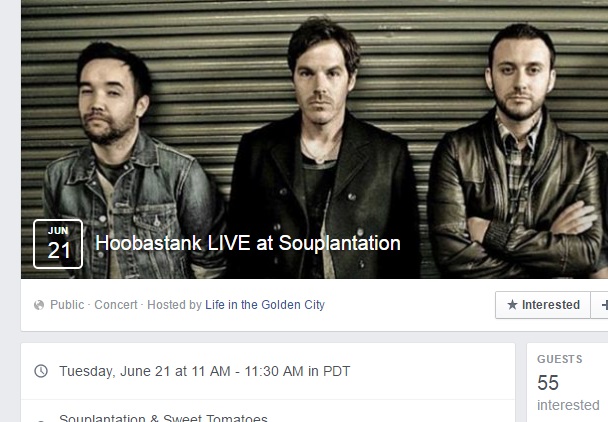 "Free entry with purchase of salad bar buffet," the invite states.
We won't lie, these are pretty humorous. And who knows? Maybe the original hoax will inspire Fred Durst to truly do a tour of nationwide Sunoco stations. It seems like the amount of attention should have at least made the band curious about exploring such an avenue. And, we'd totally see Hoobastank for the nostalgia and the salad.